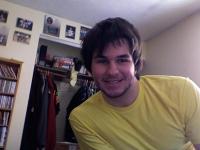 FilmCrave Points
| Activity | Points |
| --- | --- |
| Total Ratings | 8 |
| Total Reviews | 8 |
| Total Lists | 3 |
| Total Plots | 0 |
| Total Points | 70 |
Latest Friends
Nick
Producer
Chris Hadges's Information
Ranking Status: TV Extra
Name: Chris Hadges
Gender: Male
Current Area: Bellingham, MA
About Me: I like to write, play guitar, write songs and sing...
Movie Profile
Movie Quotes: "I'm an insect who dreamt he was a man and loved it. But now the dream is over... and the insect is awake. "--The Fly

"Cut me, Mick."--Rocky

"Last night, Darth Vader came down from planet Vulcan and told me that if I didn't take Lorraine out that he'd melt my brain."--Back to the Future.
Latest Movie Review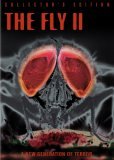 The Fly II
Be Afraid..I suppose

Ok, before I get started on The Fly 2, bear in mind that this is not based on comparison to the Cronenberg masterpiece, but rather how the film The Fly 2 stands on its own. It opens up with a very graphic birth of Martin Brundle, who has many complications, and the death of Veronic Quaife(formerly played by Geena Davis). Martin Brundle ages extremely quickly and by the age of five he looks as if he's thirty. He is also a genius. The general plot of the movie is that his new father who adopted him is using him solely to follow his father's footsteps both in making teleportation possible and in becoming terribly mutated. It seems that he is interested in both experementing on him and in displaying to the public. Anyway, the movie seemed to …