 FilmCrave Points
| Activity | Points |
| --- | --- |
| Total Ratings | 6 |
| Total Reviews | 2 |
| Total Lists | 3 |
| Total Plots | 0 |
| Total Points | 25 |
Latest Friends
Nick
Producer
Rydr B.'s Information
Ranking Status: Aspiring Actor
Gender: Male
Current Area: Orange Grove
Home Town: Orange Grove
Movie Profile
Film I Love: The Godfather
Film I Hate: Transformers: Dark of the moon
Guilty Pleasure: Monty Python films
Favorite Genre: Thriller
Least Favorite Genre: Anime
Favorite Actors: Robert De Niro, Dustin Hoffman, Al Pacino, Marlon Brando
Favorite Director: Stanley Kubrick.
Least Favorite Director: Michael Bay
Movie Quotes: The dude abides! - the big lebowski

Heroes get remembered, legends never die. With all your heart kid, you can never go wrong. - the sandlot

Nazi ain't got no humanity, there the footsoldiers of a Jew hating, mass murdering maniac and they need to be destroyed! That's why each and any son of a bitch we find wearing a Nazi uniform, they're gon' die- inglorious basterds.
Latest Movie Review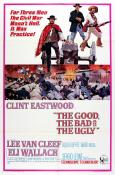 Good, the Bad and the Ugly, The ( buono, il brutto, il cattivo, Il )
The Good, The Bad, And The Ugly review

Brilliant, brutal, exciting, haunting. These are a few words that describe Sergio Leone's 1966 masterpiece. This film is without a doubt, unquestionably, and undeniably one of the finest achievements by a director in the history of not only the western genre, but all cinema as well. Characterized by it's long takes, gorgeous landscapes, interesting characters and faces, a brilliant score by ennio morricone, and an unforgettable performance from the great Eli Wallach (The Ugly). The good, the bad, and the ugly is perhaps one of the greatest final installments to a trilogy in the history of trilogies. The Cemetery scene alone will have you in tears out of just pure brilliance and style. The ending will have you angry! Excited! Exhilarated! …