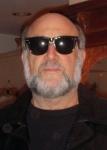 FilmCrave Points
| Activity | Points |
| --- | --- |
| Total Ratings | 12 |
| Total Reviews | 12 |
| Total Lists | 5 |
| Total Plots | 0 |
| Total Points | 111 |
Latest Friends
Harley Lond's Information
Ranking Status: Rising Star
Name: Harley Lond
Gender: Male
Current Area: Slums of Beverly Hills
Home Town: Los Angeles
Education: BA Journalism Cal State L.A.
About Me: Former night editor and blogger for AOL Moviefone, where I wrote the weekly new DVD release blog. Before Moviefone, I was the news editor at The Hollywood Reporter and, before that, the editor of Boxoffice Magazine. I'm webmaster of OnVideo.org, one of the longest-running home video sites on the Web, and also run Dreamsville.net and "The Adventures of Headless Barbie."
Interests: Film, home video, home audio (especially surround sound and SACD). Love my 2008 Mustang GT. On the film front, I thoroughly enjoy samurai and Asian horror outings. Also, I've gotten interested in films from DEFA (Deutsche Filmaktiengesellschaft), the state-run studios of the former German Democratic Republic (East Germany). Surprisingly, many of these films questioned and criticised life under the East German communist regine.
Movie Profile
Film I Love: The Searchers
Film I Hate: Any film billed as raunchy ("American Pie," "Something About Mary" and their ilk)
Guilty Pleasure: Spy thrillers, Asian action and horror, chase films
Favorite Genre: Drama
Favorite Director: Stanley Kubrick
Movie Quotes: "The awful thing about life is this: Everyone has their reasons." -- Jean Renoir, "The Rules of the Game"

"When the legend becomes fact, print the legend. ... " -- "The Man Who Shot Liberty Valence."

"Forget it, Jake. It's Chinatown."
Latest Movie Review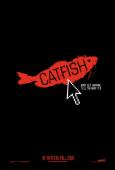 Catfish
Catfish

Here's a documentary about the world of online social relationships that starts out as a love story and ends up as a detective mystery. Nev, a 24-year-old New York-based photographer (and brother to the film's co-director), meets online an 8-year-old girl from rural Michigan who sends him a painting she made of one of his photos. Nev begins a friendship and correspondence with the girl's family and even develops a cyber-romance with her attractive older sister, a musician and model. But some things about the family don't ring true, and Nev, his brother (Ariel Schulman) and co-director Henry Joost hit the road in search of the truth.Doubts have arisen as to how much of "Catfish" was planned from the outset (it does look like there were …