Watch Trailer
Add to List
Request Correction
Write Plot
Write Review
Movie Information
Quick Reviews
Full Reviews
Movie Lists
Movie Talk Posts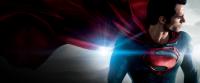 Movienerd1600
Aspiring Actor
Movienerd1600 - wrote on 2017-11-02 11:48
Absolutely loved this, and stoked PJ is back. Just added the Manta Lab and will add HDzeta limited edition sets to my collection, plus others. Have way too many, LOL. jaMaxwell
Aspiring Actor
jaMaxwell - wrote on 2017-10-05 03:48
Dave Callaham has joined Patty Jenkins and Geoff Johns on the writing team for Warner Bros.' "Wonder Woman 2."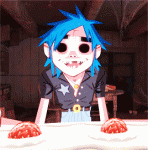 Stuart '2-D' Pot
Rising Star
Stuart '2-D' Pot - wrote on 2017-09-20 03:46
Good movie

Amadeus
Movie Star
Amadeus - wrote on 2016-12-01 16:53
Gadot was a great casting choice. I'm psyched for WW. Curious to see if it doesn't suffer from the bloat and zig zaggery that plagued the last two DC flicks.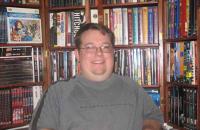 Chris Kavan
Movie God
Chris Kavan - wrote on 2016-11-04 18:43
I'm dubious after Suicide Squad (which also looked good early on in trailers) that turned out mediocre at best. Still, at least DC has the balls to release a solo super-heroine film (granted, Marvel has, uh, Captain Marvel, but that is a few years away - and they dropped the ball on Black Widow IMO).As far as I'm concerned, DC can only go up, and the trailers have been really good - they need a really solid film to shore up the brooding Man of Steel and overall disappointing Batman v. Superman. I also hope this is their turnaround. Indyfreak
Movie God
Indyfreak - wrote on 2016-11-03 13:17
I just watched the official trailer. Wow that looked great so far. I would love for this to turn out to be the turnaround installment for the DCEU. But I've been disappointed before. Any thoughts?
Post a Comment