Watch Trailer
Add to List
Request Correction
Write Plot
Write Review
Movie Information
Quick Reviews
Full Reviews
Movie Lists
Movie Talk Posts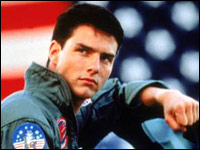 Hurricane2000
Director
Hurricane2000 - wrote on 2019-01-26 14:58
I thought it was okay, But compared to the terrific trailers, This was disappointing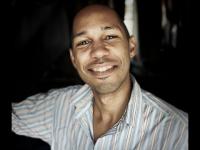 John Hammarén
Aspiring Actor
John Hammarén - wrote on 2017-05-24 07:41
Im gonna watch it again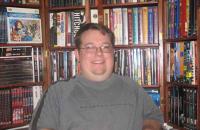 Chris Kavan
Movie God
Chris Kavan - wrote on 2015-10-29 22:56
I'm torn about how this one is going to turn out, but the overall cast is interesting to say the least and David Ayer has been solid (especially liked Fury) and I'm interested to see just how dark they let him go (I'm actually hoping for an R, but PG-13 always tracks so much better when it comes to superhero movies). It kind of feels like they are crafting an anti-Avengers team - but whether that's a good or bad thing, who knows. It will be interesting to see how this fits in with DC's whole cinematic universe but I think ultimately I will have to check this one out.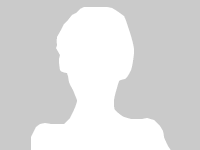 msmoviefreak
Aspiring Actress
msmoviefreak - wrote on 2015-10-29 06:08
This movie has a lot of potential- starts with the director himself, David Ayer is one of the most underrated director. The cast is well, overwhelming, such as the talented Jared Leto as The Joker, the sexy Margot Robbie, and so on. I think most of people, always thinks as the cast, but i think David Ayer truly give the best to keep the characters alive- news flash, he read the comics. I think the only thing i am doubting, is Cara Delevigne, and her characther. i know, she's talented, people say that, but Cara may be a charismatic and pretty model, but i think Enchantress IS not. I think that may be the tough part. But, other than that, i think this movie will be great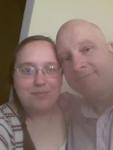 Stuart
Aspiring Actor
Stuart - wrote on 2015-10-07 23:56
Oh this another must watch movie for me next year. Joins the list including the new Ghosbusters film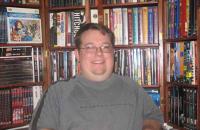 Chris Kavan
Movie God
Chris Kavan - wrote on 2014-12-03 14:57
Hey - they could have gotten Tyler Perry instead.... I hope they go with either Viola Davis or Octavia Spencer instead - Oprah is an odd choice in my mind as well.But seriously - the cast looks pretty amazing - I'm still hoping Jesse Eisenberg sneaks in as Lex Luthor. I know even less about most of these characters than I did about the Avengers (Joker and Harley Quinn aside). I better nerd up before the film comes out. Indyfreak
Movie God
Indyfreak - wrote on 2014-12-03 10:49
Now this is gonna be amazing!! Ok ok, I might be exaggerating quite a bit but still...a Suicide Squad movie with Will Smith, Tom Hardy, and Jared Leto?!? And with rising stars Margot Robbie and Jai Courtney? Alright! Only two things bother me thus far: having that model play a sorceress and WB's top choice for Amanda Waller being...Oprah ****ing Winfrey?!?!? Can they ever decide on a good idea without making it pointless when it comes to their superhero movies??
Post a Comment