Watch Trailer
Add to List
Request Correction
Write Plot
Write Review
Movie Information
Quick Reviews
Full Reviews
Movie Lists
Movie Talk Posts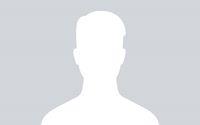 FilmCrave User
Aspiring Actress
FilmCrave User - wrote on 2017-10-02 14:25
After Chronicle a lot was expected. But there was a lot of studio inteference and Actor-Director disputes. So hard to say its only the director's or write's fault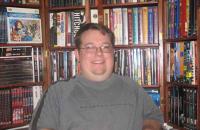 Chris Kavan
Movie God
Chris Kavan - wrote on 2017-09-12 18:28
It had all the potential to be decent, but I agree - there is almost no redeeming qualities. It's so bad, I forgot to review it until now - probably because I really wanted to forget about it.
Stuart '2-D' Pot - wrote on 2017-06-20 07:50
To be honest, the trailer wasn't that bad, but it did look kind of cheesy. But I wasn't expecting critical reception to be as bad as it was either.
Stuart '2-D' Pot - wrote on 2017-06-20 07:48
I'm not entirely sure if I should watch this, even Pixels was better received than this. And that's not a good sign when an Adam Sandler movie is received better than a Fantastic Four reboot that no one asked for. But yikes, I wasn't expecting it to be THAT poorly recieved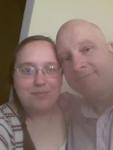 Stuart
Aspiring Actor
Stuart - wrote on 2015-10-08 00:00
Haven't actually seen this so im going to grab a copy now and watch it this weekend I will remain neutral until after I have seen it.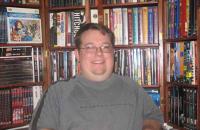 Chris Kavan
Movie God
Chris Kavan - wrote on 2015-08-07 23:53
I honestly think the only way we would get a decent FF film is if it is folded into the same Marvel universe as The Avengers and I think considering it's looking like this version is getting terrible reviews and will probably have to rely on foreign grosses to make back its budget... it could happen. There is still a Fantastic Four 2 scheduled for 2017 but I wouldn't be surprised if that is scrapped. Indyfreak
Movie God
Indyfreak - wrote on 2015-08-07 19:33
Anyone else surprised by the widespread criticism of the 2015 FF movie? I was not one to jump on the bandwagon and instantly hate this movie since the trailer premiered but not once did I expect it to do so badly. I subsequently looked up the rumors and stories about how troubled the production has been from the start it seems. I still cannot figure out why it's been so hard to make a decent FF movie. I think it's still possible but it seems like no one will give it a shot for at least TWENTY years after this debacle.
Post a Comment