Watch Trailer
Add to List
Request Correction
Write Plot
Write Review
Movie Information
Quick Reviews
Full Reviews
Movie Lists
Movie Talk Posts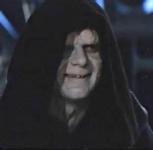 LeeAnn M.
Producer
LeeAnn M. - wrote on 2015-10-29 17:41
My brother is older than I am by a year, and he has tormented me for over forty years. Still, I believed him when he told me that Disney announced it was delaying Episode VII until the summer. I didn't think he was trolling me until he said Vudu was going bankrupt. Anticipation, excitement, giddiness, uneasiness...it's all building with enormous pressure
Chris Kavan - wrote on 2015-10-24 06:53
Final trailer has hit, tickets have been purchased, books have been written a a video game is going to hit in November. If my anticipation level were any higher I would break all the known laws of physics and will myself into the future so I could watch this now.
Chris Kavan - wrote on 2015-05-04 19:14
May the 4th Be With You!The unofficial Star Wars holiday brings us the gift of revelation courtesy of photographer Annie Leibovitz and Vanity Fair. While the magazine doesn't go on sale until May 12 (digital copy available May 8th) we already have the scoop on the cover and the pictures inside including:The first look at an unmasked Adam Driver who is indeed going to be the main villain Kylo Ren.Gwendoline Christie as the chrome trooper Captain Phasma.Lupita Nyong'o sporting some full facial tracking dots as the CGI pirate Maz Kanata (unknown what this character looks like, though a rogues gallery of her associates is provided).Plus we get to see more of the new main cast, including Daisy Ridley and David Boyega along with classic characters Han and Chewie on the cover.http://variety.com/2015/f ilm/news/star-wars-force- awakens-photos-adam-drive r-kylo-ren-lupita-nyongo- maz-kanata-1201486712/
Chris Kavan - wrote on 2015-04-18 16:36
And here's the Star Wars reaction from Matthew McConaughey - alright, alright, alrighthttps://youtu.be/PYHdQUyO unA
Chris Kavan - wrote on 2015-04-16 18:57
The second trailer has dropped. Let the celebration begin:https://youtu.be/ngElkyQ6 Rhs
smeagol - wrote on 2015-03-04 13:34
lots of plot details now, depending on which you want to believe.but i do get the impression han solo luke etc only have minor partsbut crucial parts i guess.its funny i hated the last 3 but i'm looking forward to this. maybe its the director or the old cast in it and not the other cast which to me all seemed wrong.  i'm not sure but i'm looking forward to it.i dont know if its possible to match the former glory of the 1st 3 i don't think its ever been done with any franchise or film that they came back years later and made a  another classic ?but i hop they get close ,or at least its very good
Chris Kavan - wrote on 2014-12-30 18:37
Surprisingly exactly no one - Star Wars Episode VII is the most anticipated film of 2015 (topping the likes of Avengers: Age of Ultron and Hunger Games: Mockingjay Part 2 and, ugh, Fifty Shades of Grey). I know my anticipation for the film knows no bounds!http://insidemovies.ew.co m/2014/12/30/star-wars-mo st-anticipated-2015-movie s/
Chris Kavan - wrote on 2014-11-30 18:18
No word yet on when the main trailer will drop, but I'm guessing it will be in front of a major movie (considering it's Disney, maybe the next Avengers movie?) but the response has been incredible, so I don't know if they can wait that long.Anyway, to tide things over are two excellent fan-made trailers:Lego Version:http://youtu.be/qpfWrh1sc ZUGeorge Lucas Special Edition Trailer:http://youtu.be/v93Jh6JNB ngThe special edition one is especially hilarious - and uses some impressive effects on its own.
smeagol - wrote on 2014-11-30 17:57
whens the main tralier out do you know? will be interesting how they mix the vetrans with the new guys.
Post a Comment