Watch Trailer
Add to List
Request Correction
Write Plot
Write Review
Movie Information
Quick Reviews
Full Reviews
Movie Lists
Movie Talk Posts
Moviehead - wrote on 2012-04-25 09:42
I haven't seen avatar in cinema but still i don't believe they can be better than 2d. .
Chris Kavan - wrote on 2012-04-23 17:19
After Avatar I was "Wow! 3D looks amazing! I wonder what else they can do?"  Then after Alice in Wonderland and Clash of the Titans I did a complete 180 and was like "3D sucks, I'm never watching another one again (especially for $5 extra bucks)."I admit, I did watch Star Wars: Episode 1 in 3D, but only because I'm a huge nerd.
Moviehead - wrote on 2012-04-23 16:45
 i don´t think i have seen promising 3d film, ever, just some lousy that were converted in 3d so maybe this one manages to surprise me, although i would still prefer to see it in 2d, but in cinemas near me there is only 3d version.
Chris Kavan - wrote on 2012-04-23 10:43
I think they have been making a point to not mention the 3D in the trailers and ads because of all the bad conversions out there. Still, this might be one of the few films that actually pulls off a good use of the format, though I'm with Snoogans in that I'll probably end up watching it in traditional 2D.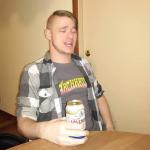 Snoogans
Movie God
Snoogans - wrote on 2012-04-23 03:24
I had to look that up, but you are correct, Moviehead, it is in 3D.  I'm surprised that it was never mentioned in the trailers.  Howe ver, it's the real deal and not converted.  I'll still watch it in 2D, because I'm just tired of the extra D at this point.
Chris Kavan - wrote on 2012-03-20 15:01
After watching the latest trailer, this has officially become on of my "must-see" movies of 2012. Plus, it doesn't spell everything out and give away major spoilers like so many trailers seem to do these days. Keep a little mystery going - this looks like epic sci-fi at its best - I just hope Ridley Scott remembers his roots and makes the story just as memorable as the spectacle.
Chris Kavan - wrote on 2011-08-04 13:06
I don't know if it can top aliens, but this is one of the films I am anticipating next year. This year, to me, has been pretty blah, but next year looks to be a whole lot better as far as I'm concerned. Noomi Rapace was excellent in the Dragon Tattoo trilogy - can't wait to see her in Sherlock Holmes, and this film too.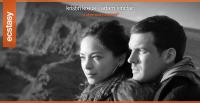 Bizarro
Rising Star
Bizarro - wrote on 2011-08-04 12:17
Absolutely love Noomi Rapace, so this might just be better than Ridley's original Alien. With an ensemble like that, how can it go wrong:)
Post a Comment