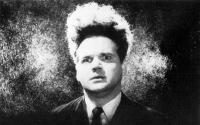 FilmCrave Points
| Activity | Points |
| --- | --- |
| Total Ratings | 185 |
| Total Reviews | 136 |
| Total Lists | 97 |
| Total Plots | 0 |
| Total Points | 1,350 |
Latest Friends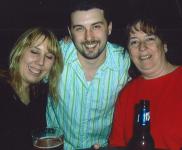 Josh C
Producer
Moviehead's Information
Ranking Status: Producer
About Me: My name is moviehead. I am head that is specially constructed to watch and review movies.
Latest Movie Review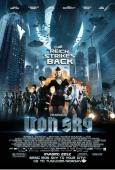 Iron Sky
Waste of money and time

Comedy about Nazis invading earth from moon. Sounds pretty nice, at least ok. Well, it isnt. At least it isnt for me. One thing that annoys me not just in this one but in many modern sf films is that they are uglier than old star wars. They look like computer games. Than we have story that isnt well done , i would say they were lazy. And than we have usual political jokes that are completely forced and also pretty stupid. Characters are ridiculous because they arent real at all, they seem to be copy of copy of copy... There are some positive things. I laughed two or three times. I enjoy watching space at cinema. And ... ...well - nothing more. Not even bad film but worse, waste of money and time.