Watch Trailer
Add to List
Request Correction
Write Plot
Write Review
Movie Information
Quick Reviews
Full Reviews
Movie Lists
Movie Talk Posts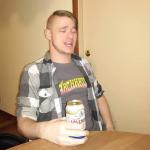 Snoogans
Movie God
Snoogans - wrote on 2011-07-07 15:47
I'm surprised that I'm one of only two people that have reviewed this movie.  I highly recommend it to everyone.  Best new movie I've seen so far this year!
Chris Kavan - wrote on 2011-07-04 15:24
The fact this is now Judd Apatow's largest-grossing movie bodes well. I think I'll enjoy it.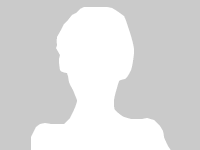 The Eye
Movie Star
The Eye - wrote on 2011-06-13 12:45
I'd say that Bridesmaids' intended audience was pretty much the same audience as the Hangover movies plus more -- including women in the fun and games that has long been mostly associated with men.And maybe people -- especially men -- are just learning that the idea that "girls just want to have fun," (sometimes) isn't just the theme of a Cyndi Lauper song.People -- men & women -- can be pretty similar to each other in a number of ways with just enough difference to keep things interesting.I think the large and sustained interest in the Bridesmaids movie might be that men are a bit surprised and fascinated by it, and women are reveling in the same kind of enjoyment of the crazy fun engaged in by their sisters as men are with the crazy fun had by the men in Hangover I & II.
Chris Kavan - wrote on 2011-06-13 11:40
After doing the weekend box office reports it's amazing how well this film is holding up - most films drop 40% - 50% after their opening, but Bridesmaids has consistently held on to its audience each week.I have to admit, I'm impressed and will make time to watch this when it becomes available, even if I don't think I'm the target audience.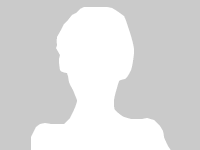 The Eye
Movie Star
The Eye - wrote on 2011-06-07 22:22
I have 4 daughters, one of whom got married in a big fat Scottish wedding May a year ago, so the bridesmaids theme really resonated with me. So we eagerly went to see Bridesmaids and loved it, of course!It was funny as all get out much of the time with some sweet, sad, serious and touching moments scattered here and there. A wonderful fun movie. !:]]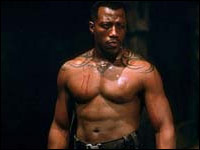 Northeast Kid
TV Extra
Northeast Kid - wrote on 2011-06-04 10:39
I have also heard that this movie is pretty great. Not sure if I will see it in the theaters or not though.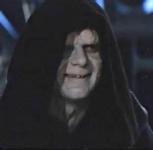 LeeAnn M.
Producer
LeeAnn M. - wrote on 2011-06-01 23:51
I don't think any movie came close to the Hangover II movie over the Memorial Day weekend. Hangover II shattered records. But Bridesmaids should not be overlooked. I watched it and it was just as fresh and funny as the first Hangover, but told in a female's point of view. This one will definitely be going on my "must get the DVD" list.
Chris Kavan - wrote on 2011-05-28 09:35
While I've referred to this as the female version of Hangover, the fact it has performed so well at the box office (actually retaining more of its audience than Hangover did in its second weekend) and making Kristen Wiig a star - does this mean we're going to get hit with a deluge of R-rated female themed comedies next? I really want to see where it ends up versus Hangover II this weekend.
Post a Comment