Watch Trailer
Add to List
Request Correction
Write Plot
Write Review
Movie Information
Quick Reviews
Full Reviews
Movie Lists
Movie Talk Posts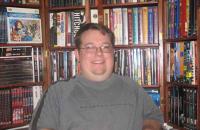 Chris Kavan
Movie God
Chris Kavan - wrote on 2010-05-25 14:37
I was disappointed Bruce didn't show up in Drag Me to Hell, but the trivia said he was working on Burn Notice and couldn't make the cameo... But anyway, I still like the Adam West-esque line reading by Cage. He's bad, but in good way. But hey *SPOILER ALERT*..........At least you get to see Cage burn instead of Campbell, right?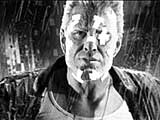 Hush
Producer
Hush - wrote on 2010-05-23 15:22
Bruce Campbell? Did someone ring? Holy Crap the movie would have been much better if he was in it instead of that bankrupt guy with the bad hair pieces. ONDeShay
Aspiring Actor
ONDeShay - wrote on 2010-05-21 18:36
Was actually surprised by how good this movie was. Can't wait to see get him to the greek!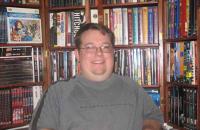 Chris Kavan
Movie God
Chris Kavan - wrote on 2010-04-26 15:30
I thought the film was pretty good, but it took a steep drop in the second weekend.  I still think Hit-Girl made the film - we'll see if box office + DVD sales add up to a sequel or not.And I'm torn on the interesting concept of having Bruce Campbell instead of Cage... I can see it working, but after watching Cage, he was pretty good for the role (and we all know he's a comic geek).
Snoogans - wrote on 2010-02-23 22:33
I think that this movie will be just like the title states... KICK ASS!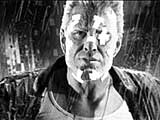 Hush
Producer
Hush - wrote on 2010-01-21 05:57
Don't think I will see this one...they really missed out on putting in a real hero in Bruce Campbell instead of Cage.
Snoogans - wrote on 2010-01-10 15:47
http://www.youtube.com/wa tch?v=lialbN-eltgOkay, that's better.
Snoogans - wrote on 2010-01-10 15:44
I can't wait to see this movie!!!!  I found a new "red band" trailer, that literally kicks ASS!http://www.youtube.com/wa tch?v=IiaIbN-eltg angrycomicnerd
Aspiring Actor
angrycomicnerd - wrote on 2009-12-23 15:20
   There has been so much for this film already and I love it! Just saw the soundboard widget on IGN which is awesome and then I heard about  the Kick Ass headquarters at Real Life superheroes.org. &nb sp; I wish i was at comicon to see more of this!  http://reallifesuperheroe s.org/index.php/kick-ass- head-quarters
Post a Comment