Watch Trailer
Add to List
Request Correction
Write Plot
Write Review
Movie Information
Quick Reviews
Full Reviews
Movie Lists
Movie Talk Posts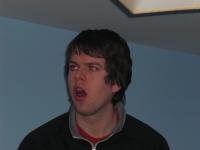 Crozzer
Rising Star
Crozzer - wrote on 2009-11-21 18:31
I don't know how you guys don't think this movie wasn't completely class. Been awhile since I seen it but know at the time went in on purpose not knowing really anything about it and came out really happy. yer right about it being one of those films that you keep thinking about hours after you seen it,love that feeling! Hope its as good the second time its watched,one of my top films of 09! PolRock
Aspiring Actor
PolRock - wrote on 2009-11-10 17:10
It was surprisingly fantastic!  It does a great job blending documentary with action.  Surprised to hear that most of the dialogue was improvised.  Also, the effects look completely real! love
Aspiring Actor
love - wrote on 2009-08-28 12:58
Really this is the good movie. I also watch this movie 2 times. very nice simple movie.[url  http://www.telekomx.mobi/ lp2/iwaay] If You want crazy offer?[/url]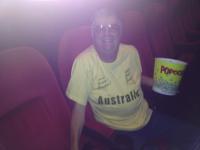 davidsto
Movie Star
davidsto - wrote on 2009-08-26 16:39
I left the theater feeling I had been a bit ripped off , but found myself 8 hours later still thinking about this film..  was it a well done, blair witch project styled science fiction film ?  The special effects never seemed to get in the way of the plot driven film. The film is told mainly from the perspective of a single individual, Van de Merwe, and the greed of MNU officials.  Although the aliens are quite well crafted, their appearance was never foremost in the film's story. I like the great attention to detail of the ship and crew but it never was pivotal to me in the film's direction. I wonder if in 3 years they will come out with the sequel , District 10 ?  'will chris return as promised to save his people and Van de Merwe?
Post a Comment