 FilmCrave Points
| Activity | Points |
| --- | --- |
| Total Ratings | 4 |
| Total Reviews | 3 |
| Total Lists | 4 |
| Total Plots | 0 |
| Total Points | 23 |
Latest Friends
Nick
Producer
PolRock's Information
Ranking Status: Aspiring Actor
Name: Alex Feldman
Gender: Male
Education: Digital Filmmaking and Video Production @ the Art Institute
About Me: I'm simply a movie watcher who reviews and critics any flick I see. Lately, movies have done well and some have failed miserably. That is what I look at in films. Their success and style is what I think matters most.
Interests: Film Editing, Directing
Movie Profile
Film I Love: Rear Window
Film I Hate: Dragon Wars
Favorite Genre: Comedy
Least Favorite Genre: Musical
Favorite Actors: James Steward, Matt Damon, Robert De Niro, Al Pacino
Favorite Director: Alfred Hitchcock
Least Favorite Director: Aaron Seltzer
Latest Movie Review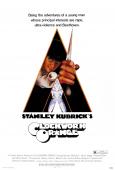 A Clockwork Orange
A true example of "just sit and watch"

It makes you think really hard. However, you will notice the changes Alex has to go through. It focuses much on both character development and story. The best scene will have to be the ending hospital scene where Alex turns back into something he hated most throughout the film.