Movie Information
Overall Rank: 29796
Average Rating: 2.8/4
# of Ratings: 2
Theatrical Release Date: 07/03/2004
Language: Japanese
Genre: Crime, Drama
MPAA Rating: NR
Director: Hiromu Nakamura
Actors: Sôsuke Takaoka, Miki Komori, Daizô Miyata, Kensuke Mano, Sachiko Takayanagi, Yôichirô Momose
Plot: This movie follows a troubled youth that gets mixed up in the Yakuza and is ordered to make more money for a local crime lord. His gang escalates from robbing to assaulting high school girls and women until they capture one of them. They keep the girl at one of the gang member's house, where the parents look the other way and ignore what goes on. This movie is based on a true story of a case in Japan where a girl was held captive for 41 days. -- Tjommi
Quick Movie Reviews
Tjommi - wrote on 08/10/2012
This movie was very hard to watch for a wide number of reasons. I didn't read up on what it was about untill after I had seen it, so I really had no idea what I was in for. What really got to me was the brutality and and the total absence of empathy. Be warned that this movie expose you to what went on during those 41 days in a raw heartbreaking details. Do a little research before you see this movie, and read Giedrius Gutauskas's review on imdb before you decide to watch it. Because this is most certainly not a movie for everybody.
Related Movie Lists
Recent Movie Talk Posts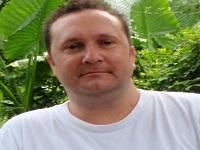 Tjommi
Producer
Tjommi - wrote on 2012-08-15 12:26
Yeah, I know what you mean. Haven't seen An American crime, but I have seen the first one, and I pretty much felt the same way after watching them. I felt very sad, and wanted to just be a better person. Do something nice to someone, call my parents, get a hug from someone. People are way to mean to eachother.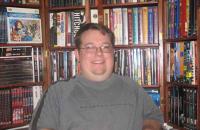 Chris Kavan
Movie God
Chris Kavan - wrote on 2012-08-11 12:06
When I was entering the information for this movie, it struck me a lot like The Girl Next Door, which was actually made into two movies:Jack Ketchum's The Girl Next Doorand An American CrimeBrutal movies like these are tough to watch, but even more so when you realized they're based on actual events that were probably even worse when the happened in real life.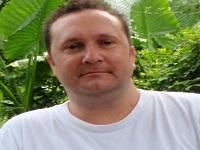 Tjommi
Producer
Tjommi - wrote on 2012-08-10 21:21
I could pretend that I knew alot about this movie, but the truth is I don't. All the background information I found at imdb. If you want know more about it, just do a search for the movie there and read  Giedrius Gutauskas's review of the movie, it should be the front page under user reviews.