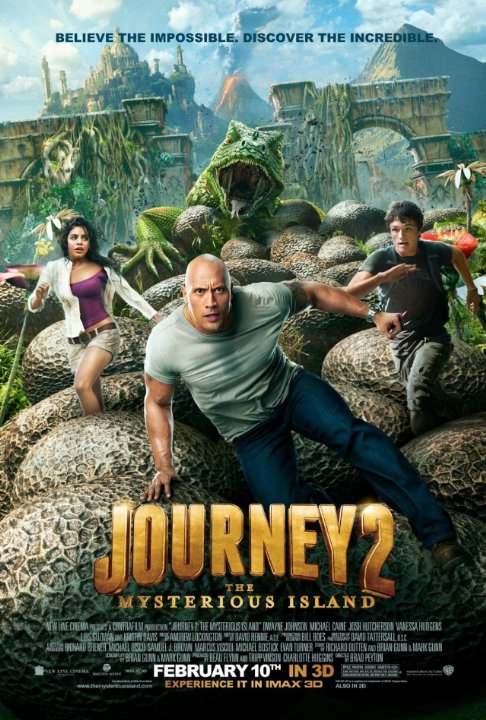 Journey 2: The Mysterious Island
So, there will be a 3rd one? K.
Rod - wrote on 11/02/12
A journey to an unknown place is what Sean Anderson (Josh Hutcherson) wants to do after receiving a coded signal from his missing grandfather. Together with his stepfather, they go to Palau which is the first stop of their journey to the Mysterious Island.
***
I can't remember any reason why I listed this film to "Movies I Want To See" but anyway, I saw the film and nothing really special on it. Bad visual effects, not really a fun adventure to be excited about, a material good for the actors not to perform their best.
I know this film is intended for kids, but hello, I've seen lots of movies for kids and several of them turned out to be fun and exciting for kids at heart like me. So, no excuses accepted!