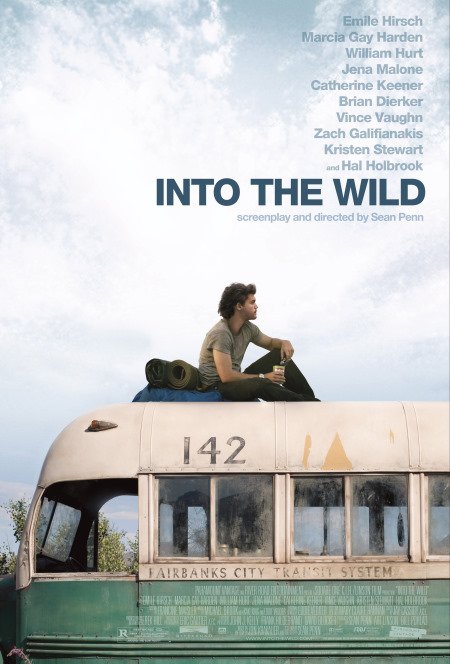 Into the Wild
I think careers are a 20th century invention.
gideon43 - wrote on 06/04/10
A sombre and eloquent road movie based on real events, Into the Wild is an engrossing ride.
Director Sean Penn has gathered together an excellent cast and has worked his magic with this idealistic and eco-friendly film.
Cinematography of the highest standard lovingly creates an American outback seldom seen and although the main character is headstrong, foolish and a little naive, he comes across as a young man with a vision and principles the viewer feels obliged to embrace.
A carefully constructed tale of a free spirit exploring a life few of us can ever envisage.