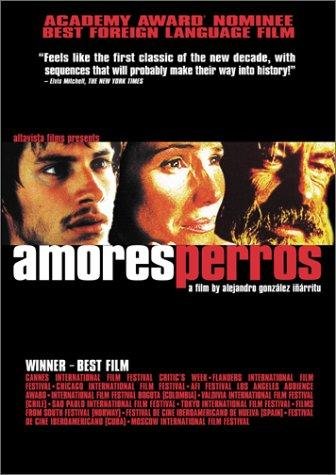 Amores Perros ( Love's a Bitch )
You and your plans.
gideon43 - wrote on 05/31/10
Superb multi layered Mexican anthology which is raw, brutal and highly compelling.
Borrowing unashamedly from Tarentino, this is an audacious and incredibly ambitious tale featuring deeply flawed and at times unlikable characters who nevertheless elicit sympathy and equal measures of despair.
Human nature and sometimes the lack of human kindness are explored fully through three intertwining stories tenuously linked to a horrific car crash.
A story about loss, betrayal and responsibility is brilliantly realised in this masterpiece of Mexican cinema.