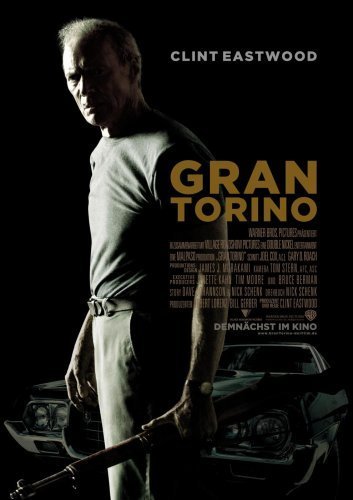 Gran Torino
Get off my lawn!
gideon43 - wrote on 05/27/10
As he approaches his 80th birthday, film legend Clint Eastwood shows no sign of slowing up, seemingly concentrating on his directorial duties these days, Clint appeared as an actor in only four films in the Noughties ending the decade with one of his finest performances ever.
Playing a cantankerous grizzled veteran of the Korean War, Eastwood is simply magnificent in a tale, which explores racism, old age and redemption.
Gran Torino is a suspenseful and gripping drama tightly plotted and compactly directed by the man himself, more intimate than most of Eastwoods later films, Gran Torino plays like a "Harry Callahan" in retirement kind of movie yet ends as an enthralling character study of a man forced to confront his demons and make peace with himself.