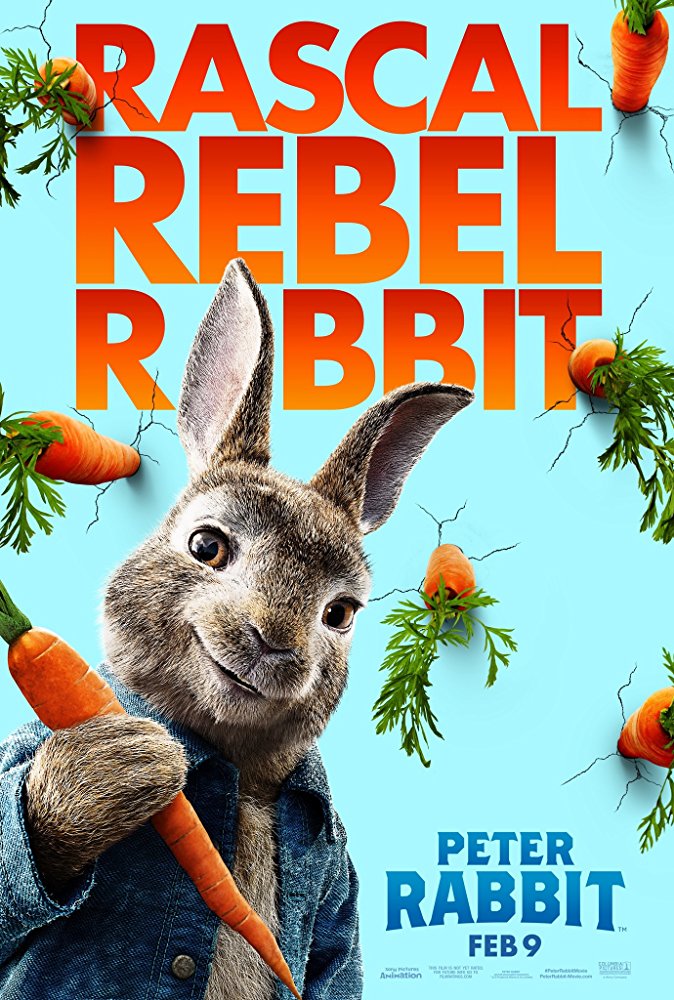 Peter Rabbit
So-so film
Roberto DaCritic - wrote on 02/10/18
Oh god. Peter Rabbit was so mediocre.
I really don't see the point of making a film about a group of rabbits fighting a human to get in a vegetable garden. Wait, WHAT?!
I WASTED MONEY ABOUT SOME IDIOTIC RABBITS TRYING TO GET INTO A VEGETABLE GARDEN?! AND IT WASN'T EVEN A DECENTLY GOOD FILM?! OH COME ON!!!
THIS WOULD HAVE BEEN GOOD IF IT WAS AN EPISODE OF SOME KID'S TV SHOW! BUT THE CREW WAS LIKE "Hey! Let's make a so-so movie about some simple story with rabbits trying to get into a garden." WHY?!!
Ok, enough of that.
Peter Rabbit does this formula: Half good, half completely vulgar. The jokes are half funny, half stupid and repulsing, the plot is half-baked, the characters are either being smart or dumb, and the "action" is good or bad.
So, a decent film Peter Rabbit is. I guess.