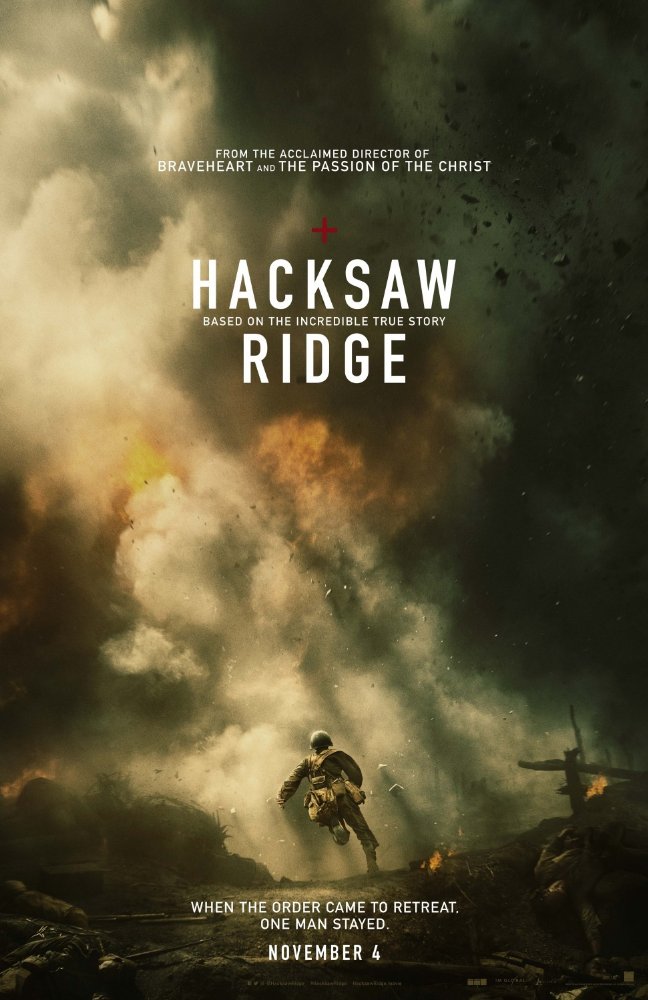 Hacksaw Ridge
If you are still not convinced...
Pat - wrote on 11/06/16
Mel Gibson's new movie Hacksaw Ridge is fantastic. Go see it. It will change your life.

The movie Hacksaw Ridge follows the incredible true story of Desmond Doss, who by the way, I had never heard of before, but I'm so happy that this spectacular piece of film informed me in the best way possible. Doss refuses to use firearms when he enlists in the army for WWII. This creates tension within the group of soldiers and Doss, and might I add, some of the best tension I have ever seen on screen.

The performances in this movie are spot on by every actor and actress, and the camera movement is incredible. Everything looks and seems real! I would say that this film is like Full Metal Jacket, Forrest Gump, and Saving Private Ryan combined.

The theme to this film is extremely powerful for a message itself. I want to keep this review vague because it is really something special to be seen without much previous reveal. However, I will warn people that it is quite violent.

This is a review after all, so the only problem, ironically, with this two and a half hour epic, from my point of view, is that it was a little bit too short. That's it for flaws!

Support this movie, it is picture perfect and shines in every way, and you will not regret it!