2/4

3.5/4

1/4

3/4

3.5/4

3/4

3/4

1.5/4

2.5/4

3/4

1.5/4

3/4

1.5/4

3/4

3/4

1/4

2.5/4

1.5/4

3.5/4

2.5/4

2/4

3/4

2.5/4

3/4

1/4

Next 25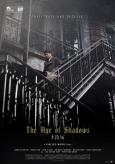 The Age of Shadows
Entertaining if overly long Korean war thriller.
3/4 stars
A twisty and suspenseful wartime thriller that recalls the best of Fritz Lang and Alfred Hitchcock, except for the setting which transports the familiar cat-and-mouse plot to 1930s Korea under Japanese rule.
A compliant police captain is coerced by his Japanese superiors to infiltrate the Korean resistance movement and root out saboteurs. One of the freedom fighters catches onto the act and counteracts to use the captain for his group's agenda. Neither person intended to become friends with each other and that's when things get complicated.
The cinematography is excellent and given the lengthy running time, the action scenes are sporadic but well staged. The atmosphere is on target for this type of thriller though certain parts stop being artistic but become exploitative, especially the torture scenes. The conclusion is logical and satisfactory given the pieces put in place but some subplots are left pointless and it may seem too downbeat for some viewers.