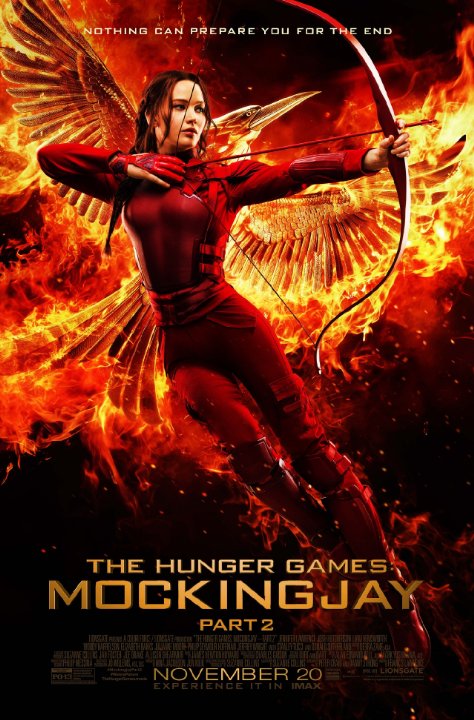 The Hunger Games: Mockingjay Part 2
The MockingJay returns to save the day-and kill!
Indyfreak - wrote on 04/04/16
I scoffed at the cynical ploy that Lionsgate took in splitting up the final chapter of the Hunger Games film series. It's the simplest way to make money off filming a book series. I hated it when Twilight did it and Harry Potter and now Divergent has done it too. That being said, MockingJay Part 2 is pretty good. It's a solid conclusion to the story with a sufficient mix of action and the romantic entanglements that Y/A movies are notorious for these days. While Part 1 was well made, it was talky and slow moving. Part two picks things up and the pacing is far better.
Jennifer Lawrence is still the feisty strong willed heroine we were introduced to in the first movie four years ago but she's matured some which is a plus. Josh Hutcherson remains more interesting than Liam Hemsworth as the leading men go. The supporting cast has always been the Hunger Games' biggest strength. Some of the best actors and actresses working today turn in solid performances as good guys or bad guys. Best among them is Donald Sutherland as the devious tyrant President Snow who literally has the last laugh of the picture.
It's often a brooding and grim experience but the finality of it all by the end feels earned.