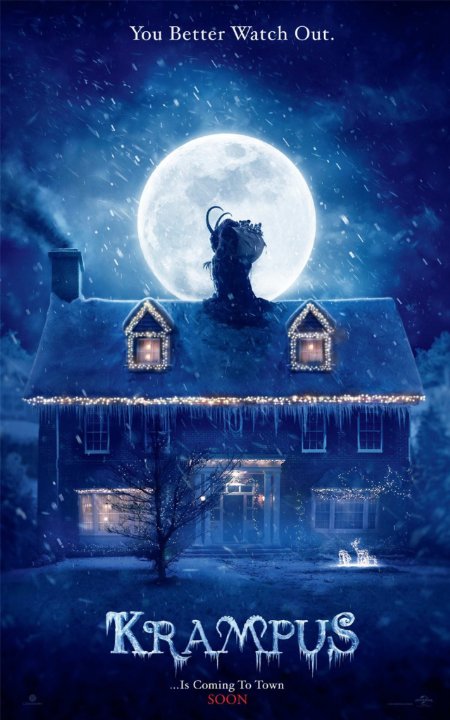 Krampus
Matthew Brady - wrote on 12/23/20
You better watch out
You better not cry
Better not pout
I'm telling you why
Krampus is coming
FOR YOU

'Krampus' is so beautifully shot that certain shots, even years later, have been stuck in my head. The colours perfectly fit the holiday despite the unfortunate terror that lies ahead for this family. One of the longest nights of Christmas eve. The sound work as well is really detailed and rich, which is something I didn't expect.

Still, it's a goofy horror movie that doesn't quite stand next to the greats, in terms of other Christmas movies, but am weirdly drawn to horror movies set around Christmas, because surely nothing bad can happen on Christmas.