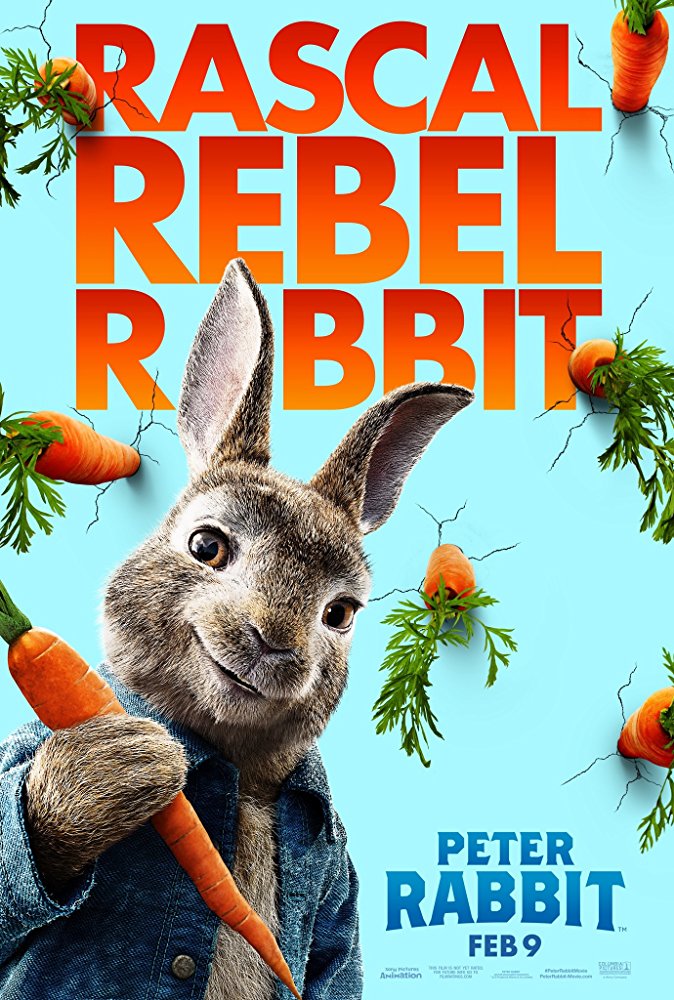 Peter Rabbit
Matthew Brady - wrote on 12/25/18
I hate Peter Rabbit.

I hate everything about him. What's worst he's voiced by a massive tool. What a stellar cast, but unfortunately get pushed aside for Cordon.

Why are Domhnall Gleeson and Sam Neill characters portrayed as villains? I was rooting for them. The rabbit is ruining the garden crops!

But hey, at least it entertained the kids for an hour and thirty five minutes.