3.5/4

2.5/4

3/4

1.5/4

3/4

0.5/4

3/4

3/4

4/4

3.5/4

3/4

3/4

3.5/4

3/4

3.5/4

1.5/4

1/4

3/4

2.5/4

1/4

0.5/4

1.5/4

1.5/4

3/4

3.5/4

Next 25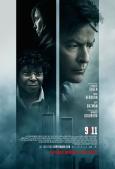 9/11

0.5/4 stars
I got more questions than criticism.

Why is the cast filled with comedic actors?

Why dose Whoopi Goldberg look like shes gonna burst into laughter in every scene?

Who says "They said... it's not the fall that kills you", when the elevator is gonna jump?

Charlie Sheen had HIV?

Martin Guigui last name should have been called bush, just so I can say "Bush did 9/11".