3.5/4

2.5/4

3/4

1.5/4

3/4

0.5/4

3/4

3/4

4/4

3.5/4

3/4

3/4

3.5/4

3/4

3.5/4

1.5/4

1/4

3/4

2.5/4

1/4

0.5/4

1.5/4

1.5/4

3/4

3.5/4

Next 25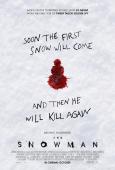 Snowman, The (2017)
The Snowman - Review
1.5/4 stars
"The Snowman" is the biggest disaster of a film in recent memory. With such a huge cast of great actors and a well experience director, who could've thought a movie would feel so incomplete and dull. The scenes where things are meant to be intense came off hilarious.

When the Popcorn Song is the killers own theme tune song and he literally dances to it; are we suppose to be disturbed by this? What is up with the derpy face snowman the killer leave behind as calling cards. It looks so fucking goofy and not intimidating in slightest. Who thought a drawing that a 4-year old would make would be a good for a murderer?

Michael Fassbender and Rebecca Ferguson are decent, but we've seen better from them. Val Kilmer looks and sounds different, like his lines were dubbed over or something. JK Simmons literally has nothing to do with the main plot. The rest are just an after thought.

There's are bright spots within the snowy sh*t storm. The cinematography is gorgeous and you can see it being good movie if it was in the right hands. No bad performances from anyone.

Still, Fassbender needs to get an new agent.