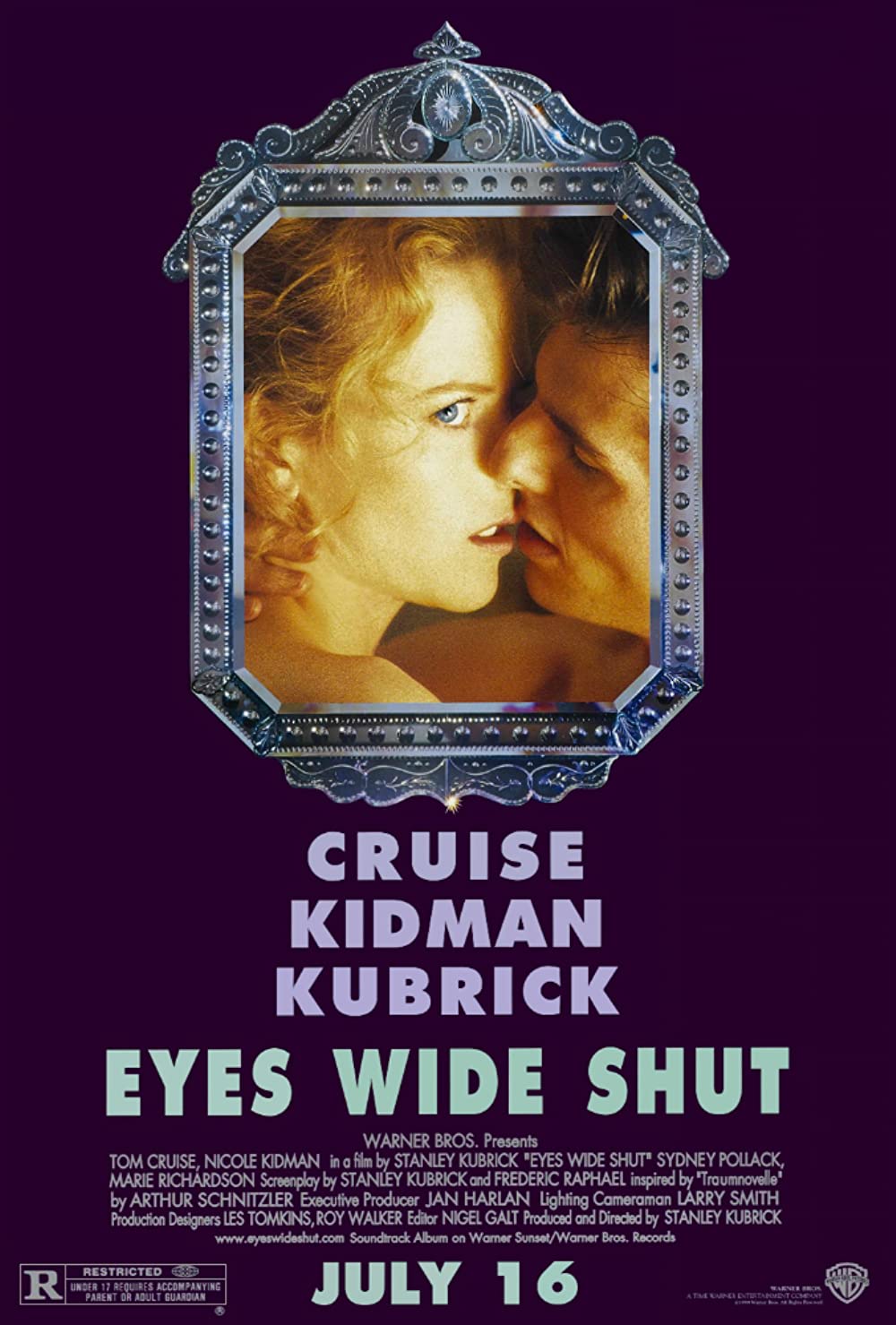 Eyes Wide Shut
Do there love each other or do there not?
Matthew Brady - wrote on 10/25/14
This was Stanley Kubrick last film and boy didn't he end with a bang.

The story is about a New York doctor takes a trip to a seedy, decadent and dark part of life after his wife admits she almost cheated on him.

When this movie first came out most of the viewing auditions thought to themselves "What the hell was all that about?". Even I thought that at the first, until I sawed it again for the second time and got a lot out of it not like the first time viewing it.

The cinematography in this movie was so haunting and so clean till the point where I couldn't get my eyes of the screen. The acting from Tome Cruise and Nicole Kidman wasn't just great but freaking fascistic. The writing in this film was some of the best writing I've seen in years.The directing in this movie from the masterpiece of film making himself Mr. Kubrick. Every shot and every scene sucked me in with it's chilling and uneasy tone, and Kubrick nailed it once again.

Now for the problems: The movie does slow down at times and some scenes could have been cut out ... and that's it really.

Eyes Wide Shut is a fantastic peace of work that shouldn't be viewed for only first time, but many times to get the message the movie is trying to get out.