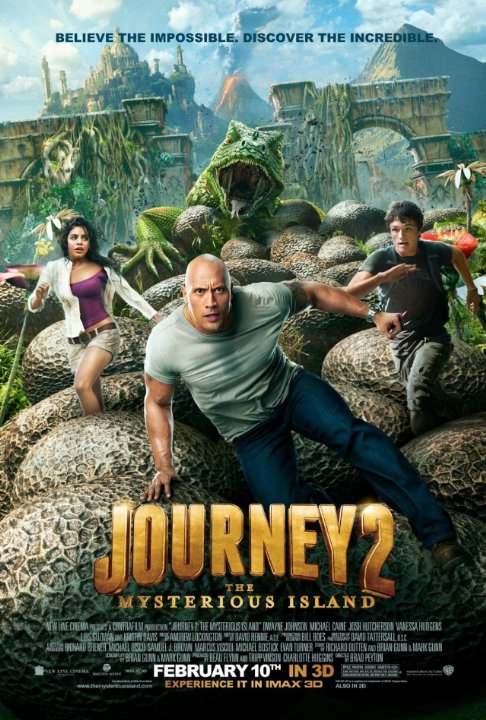 Journey 2: The Mysterious Island
So are you ready for a adventure ?
smeagol - wrote on 05/25/12
This is a very enjoyable and likeable movie with lots of good humour. it has some very good effects and is well made and suitable for all the family. The story is very simple. a kid and his stepfather hook up with a father and daughter by means of travel to search for the mysterious island where they believe the kids grandpa is ( michael cain ). once they arrive the adventure begins in the shape of giant creatures and nemo's atlantis.
i found it to be a feel good kind of movie with some fine effects and well worth watching.
The downpoints are....The very simple story dont expect much more than to be entertained. and i would of liked to of seen more creatures iin it. but overall it should make you smile .so are you ready for a adventure?