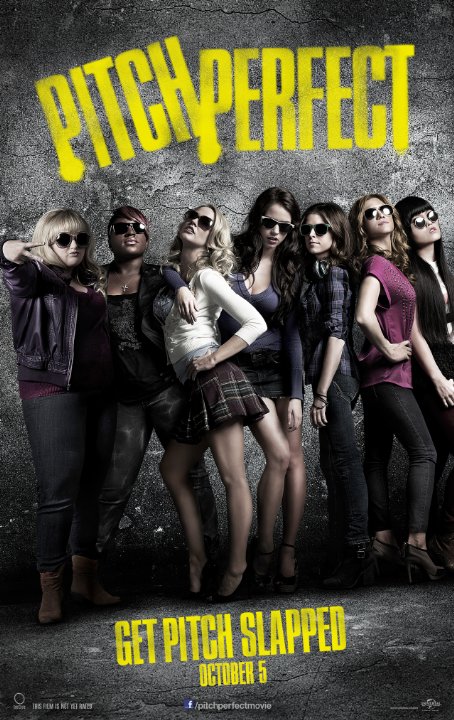 Pitch Perfect
The Pitch is quite perfect...
MovieAddict - wrote on 08/30/13
"I sometimes have a feeling I can do crystal meth, but then I think, mmm... better not."

Beca (Anna Kendrick), a freshman at the fictional Barden University is an aspiring DJ who wants more than anything to be a music producer but her dad makes her go to college first. Whilst there she decides to join the school's all-female vocal ensemble Barden Bellas, led by the authoritarian Aubrey (Anna Camp) who's hell-bent on taking the International Championship of Collegiate A Cappella. Problem is everyone is tired of Aubrey's old-school ways and never- ending performances of Ace of Bass' "The Sign."It's clear that the Bellas need to come up with a new routine if they want to win it all.

The Bellas' arch rival is the all-boys group, the Treblemakers who are the favorite to win the competition again this year. Unfortunately, Beca has become somewhat entangled with one of their new members Jesse (Skylar Astin), a charming movie-geek who takes pride in introducing Beca to the limitless wonders of film scores, telling her that John Hughes' The Breakfast Club has one of the best movie endings of all time. (I couldn't agree more.)

Overall, "Pitch Perfect" was not perfect but it has a fantastic touch of humor, great mix of music and a dash of competition that kept my attention riveted to the screen. Special mention has to be given to the character of Fat Amy (Rebel Wilson) whose deadpan delivery of jokes was a delight to watch.