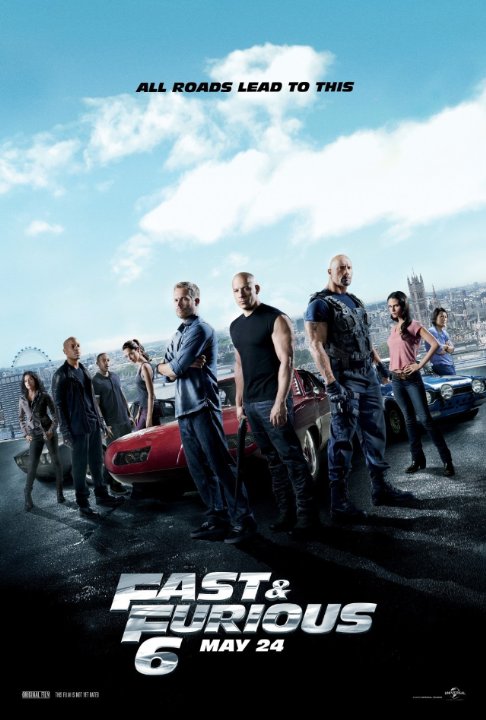 Fast & Furious 6
Fast & Furious hasn't run out of gas yet…
MovieAddict - wrote on 06/22/13
The basic storyline is that Luke Hobbs (Dwayne Johnson) is tracking an elite group of lethal mercenaries led by a ruthless ex-mercenary by the name of Shaw (played very well by Luke Evans), across 12 countries trying to foil their master plan. Hobbs tries to recruit Dom (Vin Diesel ) and his team to take them down.

Hobbs' leverage is a photo of Dom's old flame Letty ((Michelle Rodriguez who was presumed dead) which he hands to Dom. Dom finds out that Letty is with the group and feels a desperate urge to find her and bring her back to the family and so the team accepts the offer.

The car chases, gunshots and body fights are spectacular and one of the main attractions in the movie. The pace never made me bored in spite of its more-than-two-hour-duration and Roman Pearce played by Tyrese and Ludicrous brought some jokes and memorable one-liners to the table. Han (Sung Kang) was always an interesting character of mine so be sure to stick around for the closing credits. Incidentally the plane scene in the climax; that must be the longest runway in the world!

A typical fast and furious movie loaded with machine guns, cars, muscular men, beautiful chicks, bone crunching fights, a tank and amusing references to past Fast flicks….what's not to like!
Sit back and enjoy the ride, let reality leave you for a couple hours.



Recent Comments