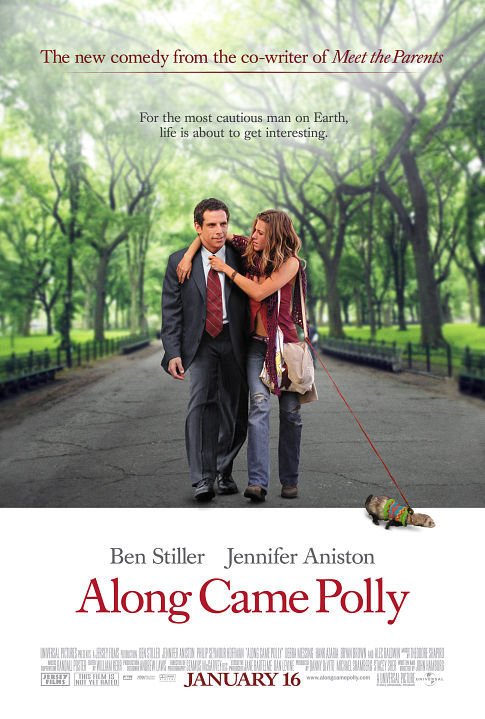 Along Came Polly
Can these two opposite people fall in love?
MovieAddict - wrote on 05/10/13
Ben Stiller plays an uptight risk analyst Reuben Feffer whose wife Lisa Kramer (Debra Messing) cheats on him with a French scuba diving instructor Hank Azaria on the first day of their honeymoon. Disillusioned, the cuckolded Reuben immediately returns home to New York and his best friend Sandy Lyle (Philip Seymour Hoffman) invites him to go to a party. There he runs into a childhood friend and bohemian waitress Polly (Jennifer Aniston).

The oddly-matched pair begins to see one another and Reuben finds adventure and love in this unpredictable lady who rips him away from his conventional and highly organized creature-of-habit life style. Anniston is the antithesis, digs Salsa dancing, loves to eat ethnic food with her fingers, has a sexy tattoo on her lower back and lives in a NYC grunge flat with her blind ferret.

When Lisa returns, Reuben has to decide if he wants to live his life in the suburb with his unfaithful wife, or have a risky relationship with Polly. This is your average romantic comedy with some enjoyable and fairly funny scenes and Philip Seymour Hoffman is hilarious as a washed up actor and Reuben's best friend, Sandy. Reuben's basketball scene had me crying I was laughing so hard.