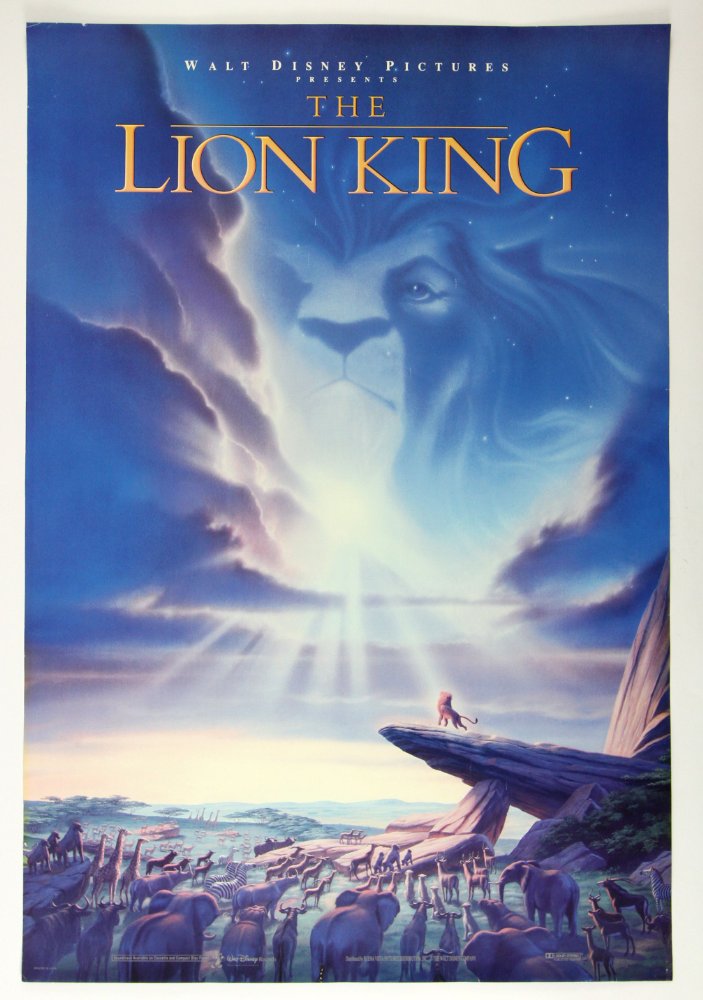 The Lion King (1994)
Disney Classic!
MovieAddict - wrote on 03/16/13
The Lion King tells the story of a young lion cub named Simba who is destined to be King of his animal kingdom. Consumed by jealousy, Simba's sinister Uncle Scar murders the current king and his brother Mufasa, cleverly making the death look accidental, and encourages Simba to run away which he does and is later believed to have been killed by the hyenas that Scar sent after him.

Years go by during which Simba meets two hilarious characters a zany meerkat named Timon (voiced by Nathan Lane) and his kind warthog companion named Pumbaa (voiced by Ernie Sabella) who teach him some important lessons: Life is worth living. And Hakuna Matata - no worries

But when Simba's old friend, Nala, comes to see him as an adult and tells him that Scar has destroyed the kingdom, Simba must confront his past and Scar to win back the throne.
Mufasa voiced by the legendary James Earl Jones is amazing, Jeremy Irons' Scar is wonderfully sardonic, while comedienne Whoopi Goldberg is a real treat as a nasty Hyena.

There are also some moral values in it like respect, faith and acceptance of responsibility. This movie shows the importance of family, friendship and love and I experienced firsthand the quintessential tear jerking part when Mufasa dies, but the part that always gets to me is at the end when Simba finally ascends Pride Rock and looks up into the clouds and hears his father say "Remember..." It gets to me every time! With time some films lose whatever made them special to us, but this movie definitely isn't one of them.

The Lion King is a joy musically too, with Hans Zimmer providing a vibrant African score and both Elton John and Tim Rice with some catchy numbers, including Elton's beautiful love theme "Can You Feel the Love Tonight?"

Recent Comments