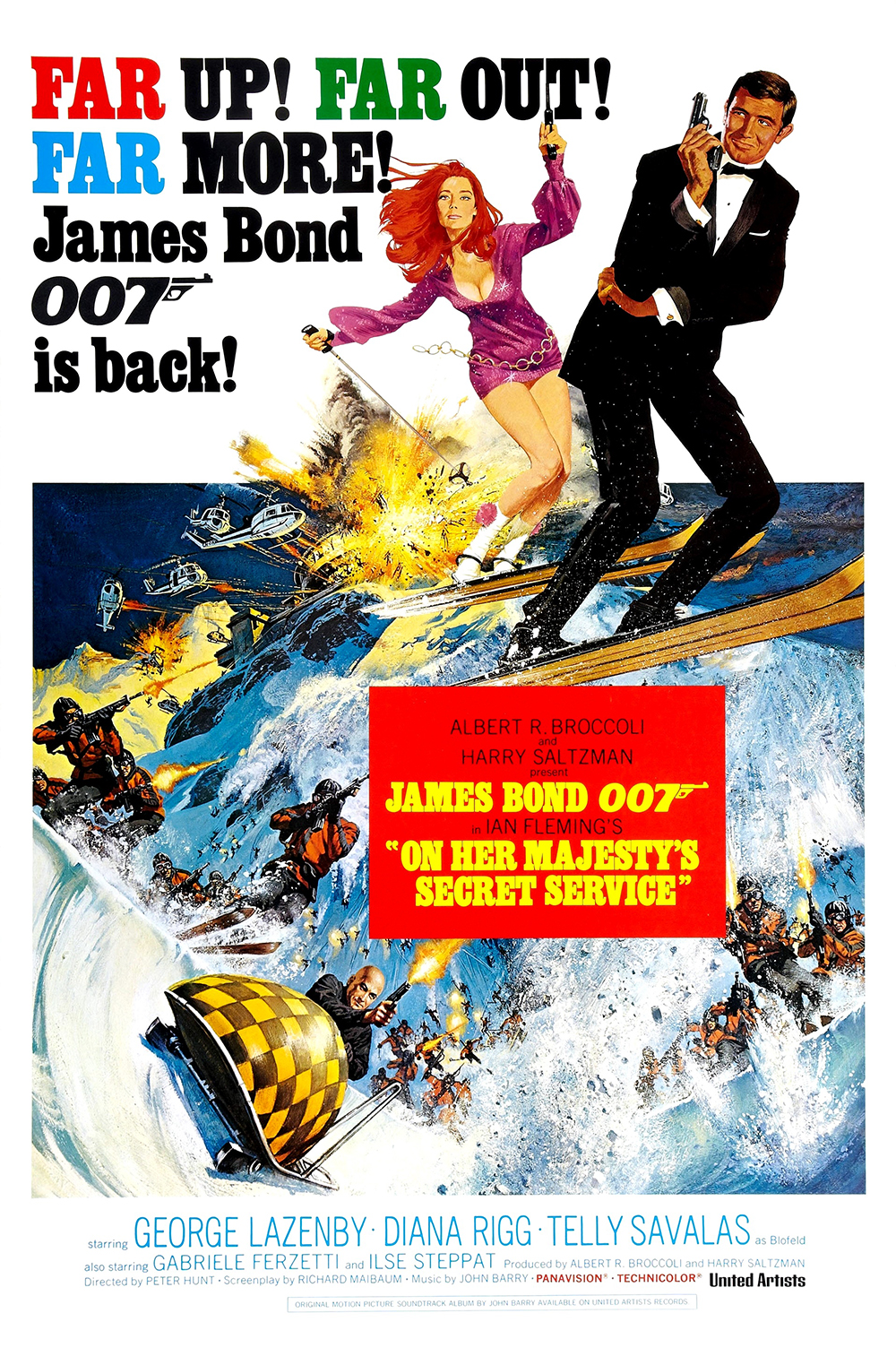 On Her Majesty's Secret Service
"This never happened to the other fellow".
MovieAddict - wrote on 10/21/12
"On Her Majesty's Secret Service" marks the sixth film in the Bond series and the first without the great Sean Connery. I was very curious as to how George Lazenby would hold up as James Bond, and I must concede that although he was passable, this Australian model lacks the charisma, macho coolness and humor of Connery.

Telly Savalas puts in a surprisingly good turn as the evil and menacing maniac genius Ernst Stavro Blofeld who is brainwashing and programming people to spread diseases throughout the twelve major countries of the world and Diana Rigg is superb as the self reliant gorgeous and witty Contessa.

The longest and one of the slowest Bond film that does not really get going until the final third but the location filming in Switzerland is simply breathtaking and there are some brilliant skiing scenes.