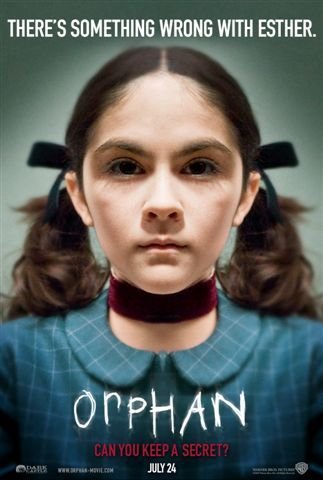 Orphan
Outstanding - Esther will freak you out!
MovieAddict - wrote on 02/26/12
ORPHAN is a horror thriller about a little girl Esther who is adopted by a family which suffered a recent trauma - losing a child. The family already has two kids one of whom, a little girl is deaf, but the parents (Vera Farmiga and Peter Sarsgaard) decide to adopt possibly to overcome the loss of their unborn child. They choose a 9 years old girl who was born in Russia but speaks English very well as she's been living in the USA for some years. She's wonderful, talented and gifted but there's something about her, as Mom Kate gradually comes to realize when she begins her little tricks. Unfortunately Dad John can't see it. Esther played by 12 year old Isabelle Fuhrman is terrifying and her Russian accent really adds to her creepiness.

The twist ending was absolutely brilliant and original so if ever you find yourself in the mood for a little late night chilling session, be sure to check this one out.

I keep calling 'Orphan' a horror but really it isn't. It's one very disturbing and complex psychological thriller.