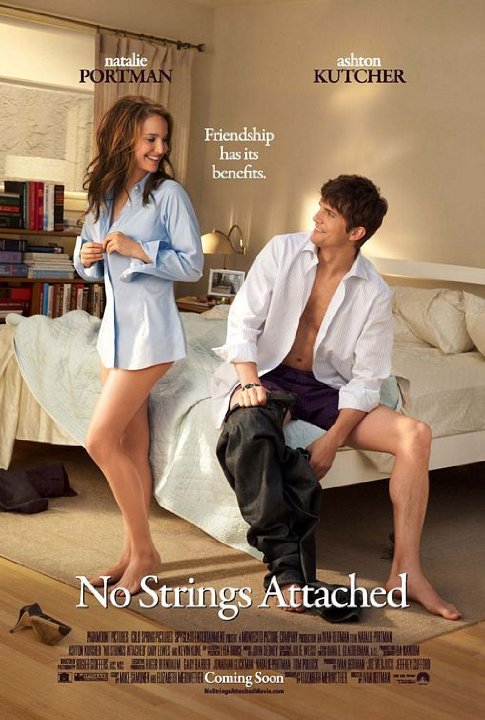 No Strings Attached
Text Me if You Need Some!
MovieAddict - wrote on 02/23/12
After discovering his father (Kevin Kline) dating his 23 year old ex-girlfriend. Adam's life (Ashton Kutcher) goes into a spiral. On his way to the bottom, he's reintroduced to a childhood crush, Emma (Natalie Portman). The two have been running into each other off and on for the past 15 years and when attraction erupts Emma agrees to become his bed buddy – insisting that they call it off once one of them develops feelings for the other. The movie attempts to answer these questions: Can two people be "f*** buddies" and leave out emotions? And can their friendship survive? Of course you know the twist here... C'mon guys... they fall in love.

Portman delivers a fine performance as a workaholic doctor who works 80-hour weeks with a few personal issues of her own while Adam is oh-so-adorable as the sly one hoping to break through and convince Emma that he is worthy of her love. Kevin Kline (A Fish Called Wanda) plays Kutcher's famous father who has a few drug problems of his own.

This is a funny, light-hearted take on life, love and commitment. Some of us want it and some of us run away from it so if you like your romantic comedy with a little bit more bite then this is not a bad choice.