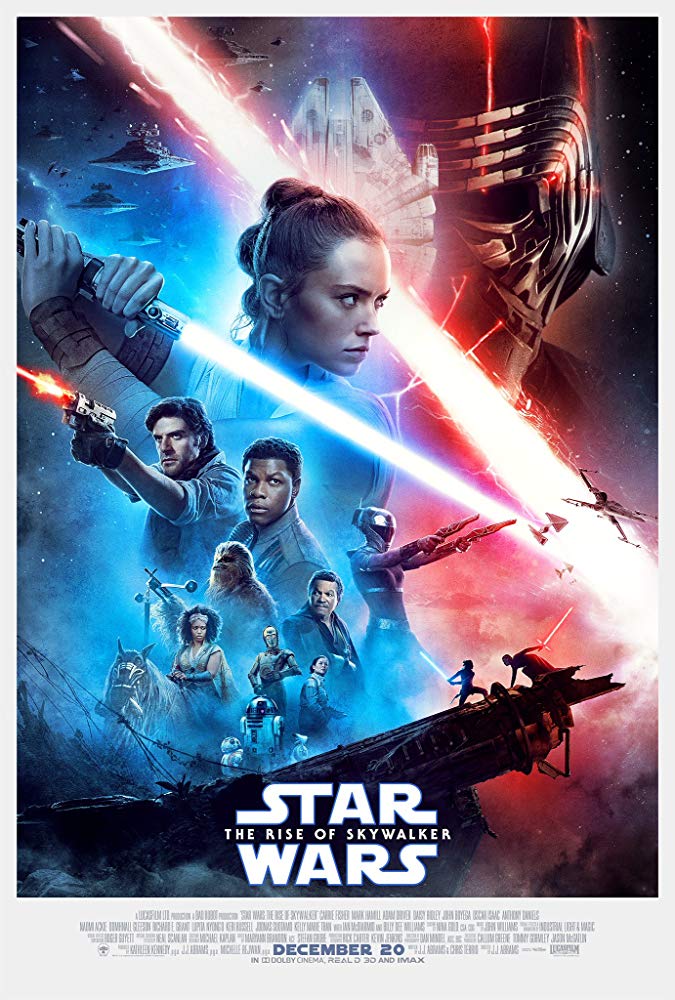 Star Wars: The Rise of Skywalker
"Star Wars: The Rise Of Skywalker" by Yojimbo
Yojimbo - wrote on 12/21/19
An old enemy returns to threaten the galaxy leading what remains of the rebel alliance to search for clues as to their whereabouts and prevent the rise of a new Empire.

In a not unexpected move, the final part of the current trilogy elects to dump pretty much the entire narrative introduced by Rian Johnson in his poorly received second instalment as J. J. Abrams returns to try and get his original vision back on track. Although he does manage to rekindle some of the magic lost by the somewhat turgid second film, it does feel a little more like an exercise in damage limitation than a vision fully realized. All of the best moments are provided by Adam Driver's Kylo Ren and only his story arc feels truly satisfying. Rey seems more buffeted by circumstance – and rogue script writers – especially during the overly episodic early scenes where she follows a series of clues inscribed on ancient artifacts making the story feel like a series of cut scenes from a Tomb Raider game. The rest of the characters are as underused as the fan-pleasing parade of characters from movies past, although keeping them together as a team gives much more scope for the chemistry that was lacking in The Last Jedi. The finale is as grand a spectacle as to be expected but so many of its ideas were recycled from the original trilogy I never felt like I was seeing anything new. I suspect opinions will be divided once more between those relieved to have reliable crowd-pleaser Abrams back at the wheel and those who wanted something with a bit more depth.

Thankfully more in line with the vibe of The Force Awakens than the previous film, but the need to tie up all of the narrative threads blown up by Johnson's attempt makes The Rise Of Skywalker share an unsatisfying box-ticking element that hobbled the final season of Game Of Thrones. In other words close, but no cigar.