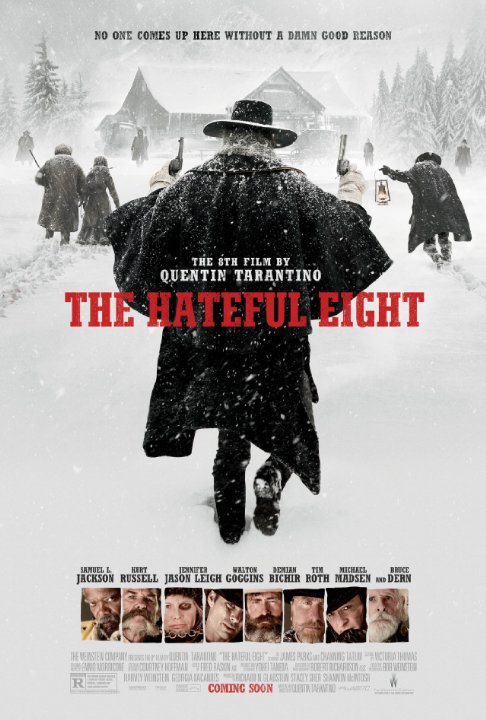 The Hateful Eight
"The Hateful Eight" by Yojimbo
Yojimbo - wrote on 07/24/18
A bounty hunter transporting a murderer shelters from a blizzard in a remote way station, but begins to suspect that some of his fellow travellers are not who they claim to be.

Quentin Tarantino's eighth film is not only an obvious homage to the Spaghetti Western, but also a kind of Agatha Christie-style whodunnit. As ever with his films, the cast is strong, the dialogue characterful and the outdoor scenes are beautifully shot, although thanks to the fact that the film is set almost entirely within the same room, it does feel very stagey. This leads to my one issue with it, which is its sheer length; although it never drags exactly, I couldn't shake the feeling that the story could've been told in two hours quite comfortably. The film actually weighs in at two and three quarters which does seem plain unnecessary. Thanks to fine performances all round – with the possible exception of the ever-wooden Channing Tatum – the film is perfectly watchable however, but directly following one western with another invites direct comparison and The Hateful Eight is just not the measure of Django Unchained which is superior in pretty much every department.

The Hateful Eight is objectively a solidly made and enjoyable film, but judged by the very high bar Tarantino has set for himself, I doubt it will ever be considered more than one of his lesser works.