2.5/4

3/4

2/4

2/4

3/4

3/4

2.5/4

3.5/4

3/4

2.5/4

3/4

3/4

3/4

3/4

N/A

N/A

3/4

N/A

3.5/4

3/4

3.5/4

N/A

2.5/4

2.5/4

2.5/4

Next 25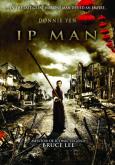 Ip Man ( Yip Man )
"Ip Man" by Yojimbo
2.5/4 stars
The ordinary people of a Chinese town unite behind a modest and well respected martial artist when the Japanese invade during the 1930's.

Ip Man is based upon the life of a venerated Kung Fu master who was the mentor of Bruce Lee, amongst many others. He clearly led an interesting life, the fight choreography from Sammo Hung provides some exhilarating action scenes and the thirties setting makes for some very attractive period art design. But beyond that there is little insight into his thoughts and feelings and as a result, it's plot is a rather dry and stodgy biopic in which he becomes little more than a living flag to wave; through this you can see "The State's" sticky fingers all over this project. Although Fearless had an aspect of this, it had a heart and soul that gave a human focus to the story, but here the story about an invincible hero who unites the workers to fight an arrogant foreign enemy feels like little more than a propaganda piece for the Chinese State Communist Party.

Worth watching for the well staged action, but Ip Man falls short as a piece of narrative drama.