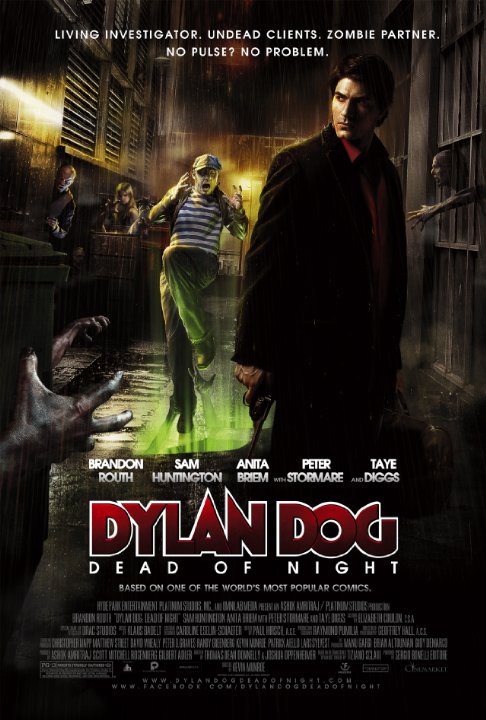 Dylan Dog: Dead of Night
Dylan Dog: Dead of night
Tjommi - wrote on 08/29/11
Creatures that most people believe are just fantasy walk among us hidden in plain sight. Dylan Dog was once appointed as a human to be a neutral party that could step in if any of the fractions went to far. Today he is retired from supernatural cases and run a regular detective agency. That is until a young lady ask him to track down whatever it was that killed her father.

I was very skeptical to this movie, but given the genre described I was curious. What I found was a well written story that describe a reality where various monster lore is combined, and where the various supernatural creatures live in relative peace among humans in New Orleans. I liked the story and the actors did a good performance. Do however not quite agree with the genre here at Filmcrave. This is not a scary movie, and there are no chills or seat jumping moments in it either. I am quite convinced that the correct genre for this movie is horror/comedy. Perhaps even action/comedy with horror elements in it. I would not show this to kids however because of the gore and violence.

Another pleasant surprise was that the script was well written too, there was quite a few funny moments and dialog in this movie, and I found myself laughing out loud a couple of times something I normally don't do when I watch a movie alone. The pace in this movie is good and the action scenes are cool. The sidekick can be a little nagging from time to time but most of the time the dynamic between him and the hero is quite good and most of the time very entertaining. All in all I give this movie two thumbs up.