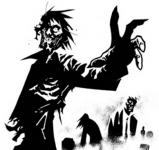 FilmCrave Points
| Activity | Points |
| --- | --- |
| Total Ratings | 110 |
| Total Reviews | 33 |
| Total Lists | 3 |
| Total Plots | 0 |
| Total Points | 281 |
Latest Friends
Nick
Producer
Zombified's Information
Ranking Status: Movie Star
Name: Lee
Gender: Female
Current Area: Lawrence, KS
Education: I'm still in college.
About Me: I'm college student majoring in English: Ceative Writing. I've always loved scary movies, but mainly ones about supernatural phenomenon. I also enjoy Science Fiction and Fantasy movies.
Interests: horror, fantasy, science fiction, writing, books
Movie Profile
Film I Love: Se7en
Favorite Genre: Horror
Least Favorite Genre: Sport
Favorite Actors: Johnny Depp
Least Favorite Actors: Megan Fox
Favorite Director: Tim Burton
Least Favorite Director: The Coen Brothers
Latest Movie Review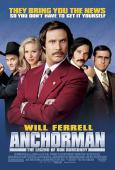 Anchorman: The Legend of Ron Burgundy
"I don't know what we're yelling about!"

Because I'm easily entertained, I found parts of Anchorman to be entertaining, but for the most part, the movie was really poor. The story for Anchorman was really stupid, almost lacking, but some of the jokes kept me entertained. Some of the jokes, however, were old before they said them. "I am lamp" is a great example of that. However, when Steve Carell's character would say something, or yell, I would find myself laughing, maybe just a little. The characters, for the most part, were pretty stupid. I didn't like Ron Burgundy, and the other characters were only reacting to him. The only character I really laughed at, as I said before, was Steve Carell's. For the most part, Anchorman wasn't even worth watching, even for the …