 FilmCrave Points
| Activity | Points |
| --- | --- |
| Total Ratings | 1 |
| Total Reviews | 1 |
| Total Lists | 3 |
| Total Plots | 0 |
| Total Points | 4 |
Latest Friends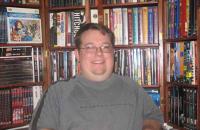 Chris Kavan
Movie God
Avantman's Information
Ranking Status: Aspiring Actor
Movie Profile
Film I Love: The Evil Dead
Film I Hate: Pretty in Pink
Guilty Pleasure: Straight-to-Video Horror Sequels (Tremors, Critters, etc)
Favorite Genre: Horror
Least Favorite Genre: Romance
Favorite Actors: Betty White, Sean Bean
Least Favorite Actors: Roseanne Barr, Alec Baldwin, Adam Sandler
Favorite Director: Danny Boyle
Least Favorite Director: Uwe Boll
Movie Quotes: When there is no more room in hell... the dead will walk the Earth.
Latest Movie Review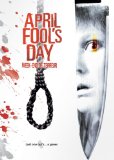 April Fool's Day (1986)
Great underrated horror film from the 80s. Yes the twist should be seen from a mile away, but as far as unconventional horror goes, you could do worse.