FilmCrave Points
| Activity | Points |
| --- | --- |
| Total Ratings | 6 |
| Total Reviews | 6 |
| Total Lists | 2 |
| Total Plots | 0 |
| Total Points | 62 |
Latest Friends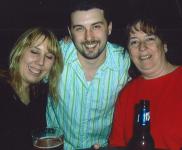 Josh C
Producer
writeandleft's Information
Ranking Status: TV Extra
Name: Don Scott
Gender: Male
Current Area: Phoenix, AZ
Home Town: Hobart, IN
Employer: self-employed
Position: Writer - Freelance writer
About Me: Writer/ex-actor living in Phoenix. Have loved films since I was single-digit age, all kinds from classic to current, foreign to domestic, comedy to horror to drama to action.
Interests: Film, writing, photography, music, hanging out with friends, lots of stuff - anything creative
Movie Profile
Film I Love: Psycho
Film I Hate: Psycho remake
Guilty Pleasure: Kentucky Fried Movie
Favorite Genre: Horror
Least Favorite Genre: Western
Favorite Actors: Johnny Depp, Bette Davis, Gael Garcia Bernal, Meryl Streep
Least Favorite Actors: Sandra Bullock, Ben Stiller, Vince Vaughn, Jennifer Lopez
Favorite Director: unsure
Least Favorite Director: unsure
Movie Quotes: "My Earl says the only way to have kids is with beans and potato salad at a barbecue."

"I could eat a can of Kodak and PUKE a better movie!"

"Do you eat with that mouth?"
Latest Movie Review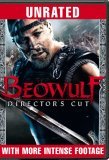 Beowulf (2007)
Okay Retelling, but NOT Epic!

One of the reasons I so disliked The Polar Express was because of the motion-capture animation used in the film. To me, the characters looked lifeless and zombie-fied; almost scary, in some cases. Thankfully, the technological advancements of the animation have improved enough to make Beowulf a much more watchable film - especially in the battle scenes, which are awe-inspiring. GREATLY breaking away from the original epic poem, the film opens in Denmark in 507A.D, where King Hrothgar (voiced by Anthony Hopkins) finds his kingdom greatly besieged by the giant troll Grendel (the violent and gory opening scene, in which Grendel attacks the hall where the king and his subjects are making merry, is truly jaw-dropping). The king is so …
Recent Comments