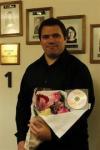 FilmCrave Points
| Activity | Points |
| --- | --- |
| Total Ratings | 202 |
| Total Reviews | 1 |
| Total Lists | 2 |
| Total Plots | 0 |
| Total Points | 208 |
Latest Friends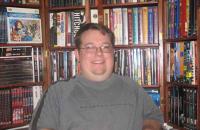 Chris Kavan
Movie God
Matthew's Information
Ranking Status: Rising Star
Name: Matthew Johnny
Gender: Male
Current Area: Gotham City, CA
Education: Imaginationland University, IO
Employer: Uncle Sam's uncle, Bob
Position: I like watching movies and analyzing them.
About Me: I make movies and like chilling out.
Interests: Playing pool, making movies, women, watching movies & tv, walking, 420, action figures, swimming, movie scores, junk food, and good times.
Movie Profile
Film I Love: Terminator 2: Judgment Day
Film I Hate: The Darkest Hour
Guilty Pleasure: Mighty Morphin' Power Rangers The Movie
Favorite Genre: Action
Least Favorite Genre: Romance
Favorite Actors: Jack Nicholson, Harold Perineau, Julie Bowen, Kerry Washington
Favorite Director: Guillermo del Toro
Movie Quotes: "There is no fate but what we make for ourselves." Terminator 2.

"You never understood why we do it. The audience knows the truth. But if you can make them question it for just a second, then you see something really wonderful. It was the look on their faces." The Prestige.

"Just because you are bad guy does not make you 'bad guy'." Wreck-it Ralph.
Latest Movie Review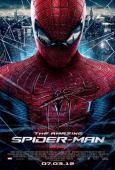 The Amazing Spider-Man
Watch the original instead!

Just go watch the first Spider-Man (2002, Tobey Maguire) movie and save yourself the trouble. Peter Parker, a good guy who stands up for bully-bait, gets bitten by a radioactive spider and becomes a dude with super powers. After his uncle dies, he becomes obsessed with revenge, and eventually starts fighting the Lizard for some reason. If you've seen a handful of superhero films, then this movie will feel a lot like the ones you didn't like. The villain is introduced in a way that screams that he is a villain, and then there is a twenty minute song-and-dance in which you are led to believe he's a well-intentioned scientist. After he transforms into the Lizard, he stops making sense, and starts going through the typical villain …