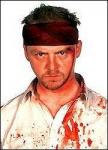 FilmCrave Points
| Activity | Points |
| --- | --- |
| Total Ratings | 279 |
| Total Reviews | 21 |
| Total Lists | 4 |
| Total Plots | 0 |
| Total Points | 385 |
Latest Friends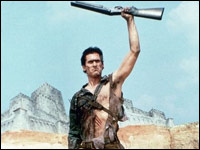 Movie Guru
Director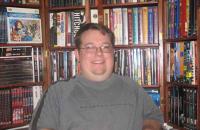 Chris Kavan
Movie God
Moviejunkie's Information
Ranking Status: Movie Star
Name: Joel Bunte
Gender: Male
Current Area: Orem, UT
Home Town: Anna Maria Island, FL
Education: High School Diploma, Some College
About Me: I love the outdoors and the wildlife. I enjoy camping and fishing. I love to Surf and swim. I'm a huge movie buff, i try to see all the new releases when they come out. I like really extreme sports and love football and baseball and Basketball. I really love to lay down and gaze at the Stars for hours. I like loud rock music and fast cars. I grew up on an Island off the coast of Florida. I'm now in the Mid-West going to School. I miss the ocean :( But the mountains here, are to die for, They are amazing! My biggest joy is to travel. I wanna travel the world. But not by myself! I wanna bring a cute girl with me if i can.
Interests: Tattoo's, Movies/Film, Fishing, Camping, The Outdoors, Football, Animals, Fast cars, Astrology, etc.
Movie Profile
Film I Love: Shutter Island
Film I Hate: You Don't Mess with the Zohan
Guilty Pleasure: Musicals
Favorite Genre: Action
Least Favorite Genre: Documentary
Favorite Actors: Leodardo DiCaprio, Tom Cruise, Gerard Butler, Liam Neeson
Least Favorite Actors: Russell Brand, Paul Walker, Warren Beatty , Mark Harmon
Favorite Director: James Cameron
Least Favorite Director: Eli Roth
Movie Quotes: We're gonna need a bigger boat! -Jaws

Nazis. I hate these guys!" -Indiana Jones

There he goes. One of God's own prototypes. A high-powered mutant of some kind never even considered for mass production. Too weird to live, and too rare to die. -Fear And Loathing In Las Vegas
Latest Movie Review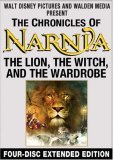 The Chronicles of Narnia: The Lion, the Witch and the Wardrobe
Lame, Boring, sucked!

They could have trimmed 30 minutes out of it without even noticing. It took 30 minutes just to GET to Narnia. Although the character development is acceptable up to that point, WOW is it slow. The plot is so incredibly shallow. For example, why is there a war? Why was Narnia frozen for 100 years, why can peter become a swordmaster in a day? Why are white tigers bad and rhinos good? Why does the Wardrobe sometimes work and sometimes not? What does the professor know about the Wardrobe and what is his role? There is no method to Lewis' madness whatsover.The cryptic references to the prophecy does nothing to explain when and where it was created and why. Please! Lord of the Rings does this in the first 15 minutes of the movie by …
Recent Comments