Watch Trailer
Add to List
Request Correction
Write Plot
Write Review
Movie Information
Quick Reviews
Full Reviews
Movie Lists
Movie Talk Posts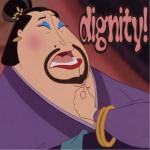 lisa wa
Producer
lisa wa - wrote on 2010-12-06 19:18
Tangled is the BEST! I love this movie and I am getting all my friends to see it too. I have already seen it 3 times in theatres because it is so worth it. The Princess and the Frog wasn't good, but Rapunzel made up for that and more.This is definately the best disney movie of the decade!!! DisneyPictures
Aspiring Actor
DisneyPictures - wrote on 2010-11-28 14:59
Hey All-Pardon the double post, but did anyone happen to see the film over the holiday weekend? If so, what did you think? DisneyPictures
Aspiring Actor
DisneyPictures - wrote on 2010-10-07 16:05
Here on behalf of Disney, just wanted to see who's excited for Disney's newest animated film. It's a getting a lot of early positive buzz. Who's planning on seeing this one? http://jimhillmedia.com/e ditor_in_chief1/b/jim_hil l/archive/2010/09/30/terr ific-quot-tangled-quot-is -the-hair-er-heir-apparen t-to-disney-s-fairy-tale- crown.aspx
Post a Comment