Watch Trailer
Add to List
Request Correction
Write Plot
Write Review
Movie Information
Quick Reviews
Full Reviews
Movie Lists
Movie Talk Posts editorguy91
Aspiring Actor
editorguy91 - wrote on 2018-01-10 06:54
I'm usually on top of my Marvel movies game, but only managed to get to movies last week to watch Thor. But I have to say  I really did enjoy, it was a nice easy watch that held my attention throughout.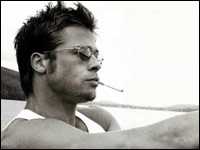 CJ911
TV Extra
CJ911 - wrote on 2017-11-27 06:09
hulk was good was  expecting more from the movie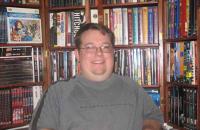 Chris Kavan
Movie God
Chris Kavan - wrote on 2017-11-08 21:23
Marvel's first, true action/comedy (Guardians of the Galaxy came close, but this is even more comedic than that one) - and, for the most part, it works. But comedy comes at the expense of any true dramatic tension, with Cate Blanchett's villain getting the short end of the stick - still, I overall liked it and kudos to Taika Waititi, who gets the best lines (as he should, he was also the director) as the rock gladiator Korg and for Benedict Cumberbatch's return as Doctor Strange in a hilarious cameo oh, and for Jeff Goldblum being Jeff Goldblum too.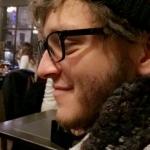 cacb3995
Movie Star
cacb3995 - wrote on 2017-11-07 08:14
I thought it was fine, a little too much on the comedic side, it was as if they couldn't spend two minutes without cracking a joke, even in the more dramatic moments. Still, plenty of funny bits and the action and special effects were pretty good. Hemsworth is probably at his best as Thor in this one, but I felt they wasted Hulk on the film, could have done much more with his character. Also, Cate Blanchett was a cool villain, but she stays in the areas of formulaic. Anyway, probably Marvel's most bombastic film to date, still a pretty fun one.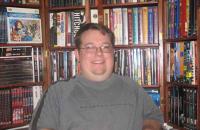 Chris Kavan
Movie God
Chris Kavan - wrote on 2017-09-25 18:20
I always found that the Thor movies tried way too hard to be more serious than they should - at least this time it looks like they're going to have fun with it.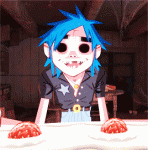 Stuart '2-D' Pot
Rising Star
Stuart '2-D' Pot - wrote on 2017-09-25 04:59
Looks like this could be the most fun Marvel have had with a film since Guardians of the Galaxy.
Post a Comment