Watch Trailer
Add to List
Request Correction
Write Plot
Write Review
Movie Information
Quick Reviews
Full Reviews
Movie Lists
Movie Talk Posts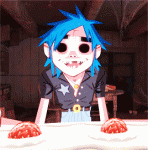 Stuart '2-D' Pot
Rising Star
Stuart '2-D' Pot - wrote on 2017-06-20 07:43
Justin Lin made the right decision signing on to direct this. Loved it, easily the most flat out fun of this new trilogy.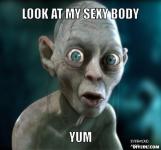 smeagol
Producer
smeagol - wrote on 2016-05-16 09:20
i said the trailer sucks but i think it will be a ok/decent movieits star trek its never amazing always ok though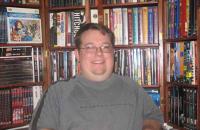 Chris Kavan
Movie God
Chris Kavan - wrote on 2016-05-01 12:16
Not to quote Star Wars, but I'm quoting Star Wars: "I have a bad feeling about this."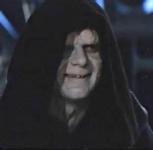 LeeAnn M.
Producer
LeeAnn M. - wrote on 2016-05-01 09:31
When the first Star Trek reboot came out , all the actors were new in the scene, growing with bit parts. Now, each are headlining their own movies. It is more expensive to make because of salary increases, but also more difficult to make because of scheduling conflicts. How can you get those same actors on the same set at the same time again? Maybe that's why the third movie in all trilogies seem weak compared to the previous two in the series. The actors are tired playing the same character, and are itching to do something new to prevent typecasting. (Except Johnny Depp, who will forever be Captain Jack Sparrow! ) There are a ton of reasons why the grand finale of the trilogy often falls flat. This really can't be called a trilogy, though...more like the third movie of a series. Just like the Halloween movies, studios will keep pumping out these movies without end simply because they make money even without a solid script or decent dialogue. I loved the Star Wars prequels when they first came out because I was so hungry for the continued saga. Today, I can only watch Episode 3 without gagging. I like now the recent Star Trek reboot exposed new fans to the series. I lament the fact that the Star Trek Beyond seems unrefined. I will still watch it, and the studios will still rush together to get a film made without a decent story to tell while overlooking the lackluster performances of the actors who are only in the movie so they won't get fined.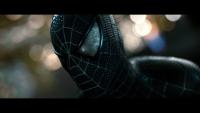 Ty Adkins
TV Extra
Ty Adkins - wrote on 2015-10-17 13:21
Star Trek Beyond is the first Star Trek movie in the reboot series to not feature JJ Abrams as the director 
Post a Comment