Watch Trailer
Add to List
Request Correction
Write Plot
Write Review
Movie Information
Quick Reviews
Full Reviews
Movie Lists
Movie Talk Posts
Chris Kavan - wrote on 2014-11-12 10:52
I always think I ramble on a bit - so it's nice to get validation. Given the state of home theater set-up, you this is definitely worth a watch, but IMAX - you can't beat that experience.
smeagol - wrote on 2014-11-11 07:32
nice review chris. it was like watching the movie. great detail without giving much away.I'm in no rush to see this one. by the sounds of it though it must look amazing in the cinema it might be better watched at home in comfort where you can get into it a little more. just seems that kind of movie to me if can without distraction.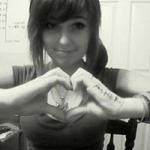 Anna
Aspiring Actress
Anna - wrote on 2014-11-11 06:22
The cast really look fantastic.I have mixed feelings about Christopher Nolan directing since I didn't much like that last movie, but
I'll probably enjoy watching it regardless of the quality because, just
like everyone else, I'm super-nostalgic for Interstellar (I enjoy the new Man of Steel movies for the exact same reason.)  It'll be interesting
though
to see exactly how the whole thing turns out.Download Linkhttp://pickanyfile.com/de scription.php?w=NDc5Top Movie List
Chris Kavan - wrote on 2014-11-10 19:04
The ending did feel like a letdown - but it didn't break the movie for me. That being said, I did expect a bit more, but I'm glad I saw it in theaters (just wish I had IMAX closer by - that would have been an experience).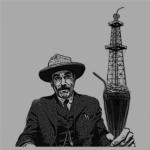 Looneymanthegreat
Producer
Looneymanthegreat - wrote on 2014-11-02 10:36
I'll see Interstellar, but if reviews are any indicator of quality then it's far from Nolan's best.I'm
even more excited for Birdman, a movie which defiantly refuses to come
to any of the cinemas around here.  The reviews are so good and the
trailers are so quirky that I can't help but get stoked for it.I've
already seen all the other movies mentioned in the thread.  And they're
all really good too, and totally worth seeing on the big screen.  I'd check
them all out if you get the chance.
smeagol - wrote on 2014-11-01 07:16
yeah those 4 are the main ones i need to see, i'd also add fury to the list actually as it sounds better than it looked.. interstellar might end up the best film less hype is always goodthough awards wise id place money on birdman and gone girl going by reviews
Chris Kavan - wrote on 2014-11-01 06:54
I can't speak for Birdman or John Wick, but Gone Girl is better than anything that came out over the summer (at least for me). John Wick doesn't look bad for a straight-up action film (and the reviews are great) but it would be more of a rental for me. But I've been looking forward to Interstellar for so long - even if reviews are mixed, I've got to see it.
smeagol - wrote on 2014-11-01 05:33
its funny i like all involved in this movie and space movies but its just not grabbing me this one.for what ive read of the reviews there doesn't seem to be a lot going on. it seems more of a sentimental kind of movie of a father who leaves his kids and goes into space, still its a must watch and i hope its better than it seems.low expectations is always good.ive not seen bird man or gone girl yet but i have high hopes for those two, also im really looking forward to seeing john wick lol. that looks a lot of fun. and reviews are great which makes me glad im not the only one who wants to see it lol
Chris Kavan - wrote on 2014-10-31 19:48
One of my most anticipated movies of the year - I have faith that Nolan can deliver yet again - even if the running time once again seems a bit on the long side. Will it be better than Inception? Too early to tell, but I'll be there opening weekend to find out if this space epic lives up to my expectations.
Post a Comment