Watch Trailer
Add to List
Request Correction
Write Plot
Write Review
Movie Information
Quick Reviews
Full Reviews
Movie Lists
Movie Talk Posts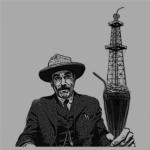 Looneymanthegreat
Producer
Looneymanthegreat - wrote on 2014-06-04 16:14
I had no Idea that Trank was rumored for the other SW spin-off.  People can be as skeptical as they want about remakes or reboots, but in the case of the upcoming Star Wars movies they've got some great promise behind the camera.  Godzilla showed that Edwards could do more then small budget thrillers, and I expect that Trank has potential in that same area.
Chris Kavan - wrote on 2014-06-04 12:58
Edwards has talent - I saw that Josh Trank (Chronicle) was given the other Star Wars spin-off film. I'm hoping Edwards gets the rumored Boba Fett story - and who knows, he could do as well or better than the main film. Godzilla was pretty good - good enough that I would sit down for a couple more if they come along.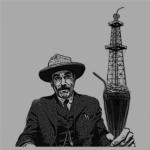 Looneymanthegreat
Producer
Looneymanthegreat - wrote on 2014-06-04 09:48
Godzilla director Gareth Edwards is doing pretty well for himself.  He is all set to direct two more Godzilla movies as well as the Star Wars spinoff that will come out the year after episode VII.  I'm a little apprehensive about Godzilla sequels because I didn't love the recent one, but I'll betcha anything Edwards will make a better Star Wars movie then Abrams.
it is a fabulous movie. this movie has got positive reviews from critics. those who has not watched this movie yet they should surely watch this movie.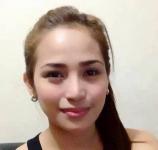 Rian
Aspiring Actress
Rian - wrote on 2014-05-24 00:34
This is one the best movie this year for sure.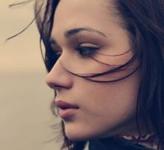 Sophie
Aspiring Actress
Sophie - wrote on 2014-05-19 07:02
Me and my friends saw it last night! We adored it in spite of the fact that few of my friends actually had no prior knowledge of Godzilla. Epic monster flick. I recommend seeing this movie purely for the sake of seeing a highly entertaining summer blockbuster. I am sure that you won't be disappointed!You can check newest first full "Godzilla" trailer here: http://litbloc.com/?s=mov ies
Chris Kavan - wrote on 2014-05-18 21:15
I was impressed - I don't think it's the best film of the year, but it had a nice balance between "monster rampage" and actually having compelling human characters as well. It takes a bit before the monsters actually show up - but otherwise it is a very solid film - one worth seeing in the theater for sure (IMAX if possible - it would be pretty impressive).
Chris Kavan - wrote on 2014-05-17 14:54
I'm seeing it (late) tonight - reports have it pegged as the biggest Friday opening of the year - and it has a healthy critical score but I will find out myself in a few hours.
Post a Comment