Watch Trailer
Add to List
Request Correction
Write Plot
Write Review
Movie Information
Quick Reviews
Full Reviews
Movie Lists
Movie Talk Posts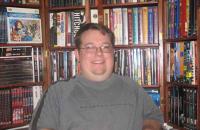 Chris Kavan
Movie God
Chris Kavan - wrote on 2010-05-25 14:47
Hmmmm I still say smaller, good actor is better than chiseled bad actor. I've had bad experiences with films starring wrestlers (See No Evil, The Marine).Maybe they can use 300-type magic and chisel an actor out of CGI?Too bad The Governator is retired and 40 years too old - he would have made an excellent Thor.I will also agree that Brandon Routh was a poor choice for Superman, but not because of his look, but because he was just kind of boring (and so was the story), but hey, was pretty good on Chuck!You find me a wrestler who can act and look the part, then we can agree. Maybe they need to start sending them to improv groups - do a little method acting.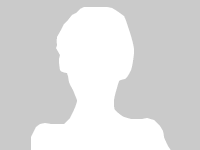 Smokey Online
Aspiring Actor
Smokey Online - wrote on 2010-05-22 03:12
Oh yeah. and the other example was a stretch but strong in supporting my case... Nick Fury staring David Hasslehoff. Thought I'd throw that one in for fun.http://i49.tinypic.com/2r dgakx.jpg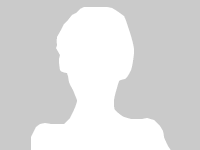 Smokey Online
Aspiring Actor
Smokey Online - wrote on 2010-05-22 02:57
This review is unprofessional and pertains to the family of this movie. I will try to keep it on course. I have not seen the movie yet but some repeated peevs are in action. The casted actor Chris Hemsworth does look good in his suit but do you want to know what rises anticipation up in me and my friends? A known actor that not only fits the role in size but fills it in acting; An actor that will fill the suit and represent what we think a superhero should be. Some previous actors have presented themselves small and frail. Not very believable. It puts stress on the movie magic for me and I have to fill in the pieces in my mind. Let me give you a few examples...Superman with Brandon Routh. I am a huge Superman fan and I thought this actor put the baby in Superman. Christopher Reeve was a bit small too but pulled it off with his iron sharp face and acting.This will be the second time I see this go in the same way.They should be casting and screen testing pro wrestlers for these parts if agreements can be made. Tie wrestling viewers into box office movies and you have money. Could have used Batista for Superman Returns. Put him in a Superman outfit. I did. lol Check my photos.http://i46.tinypic.com/2w lvoua.jpgA wrestler known as HHH fits the role hands down for Thor in my opinion.
My favorite wrestler and I would greatly anticipate a movie of his
caliber finally in the making. Again.. Check my photos regarding HHH. http://i50.tinypic.com/29 pqmvq.jpghttp://i48.tinypic.com/10 qw7ll.jpgAll of these wrestlers have acting experience but (given) not all good actors. The choices are better there though instead of using puny new name actors nobody knows or is too underbuilt for the role. We need a SUPER Hero. We want to look at him or her and say, "Now that's a Super Hero."; "That's POWER". Size does matter. Look at the comic books. Maybe exaturated by body size where the head is a peanut compared to the body but they had the idea. If they are working towards comic book accuracy with a modern feel to it, they're missing it. I want my strong Super Heroes Chiseled. Cast some believable actors.
Post a Comment